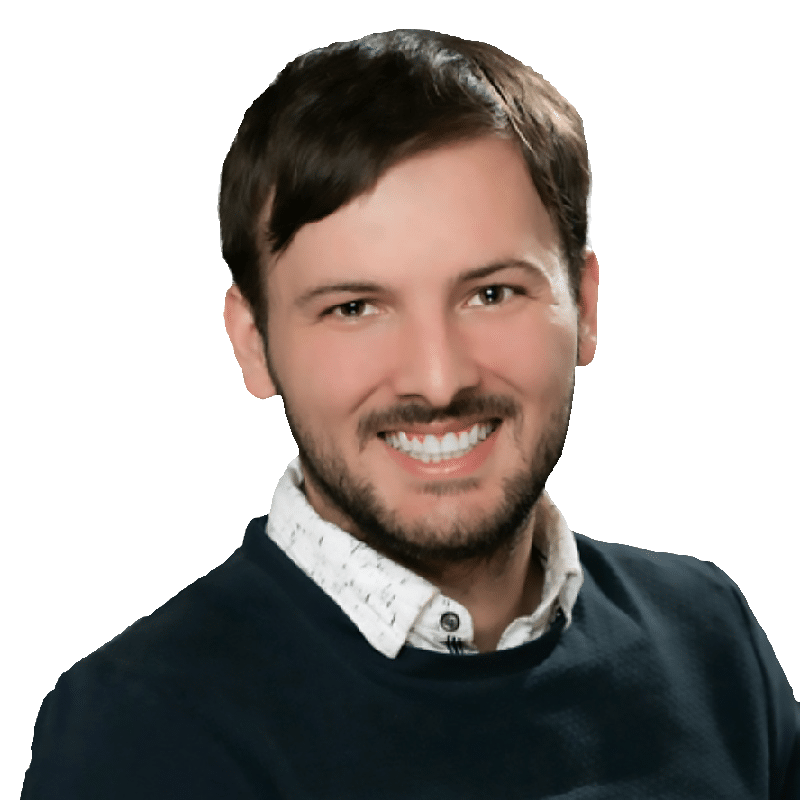 Patrick Ward
Patrick Ward is a Vice President of Marketing at Rootstrap.
He uses outcome-driven development to help companies scale people, processes, and products.
Companies like Disney, Salesforce, Epson, Spotify and Microsoft have trusted us to build innovative solutions to their most challenging business problems, while simultaneously receiving millions of downloads across multiple platforms.
Through his offerings of app & web development, IT staff augmentation, and UX/UI design, he has:
+ Taught Google how to run design sprints.
+ Propelled MasterClass to double their revenue.
+ Helped Ownable do $2.5M in a single day on Black Friday.
Learn more about Patrick Ward on the following resources:
Mike Phillips
,
Jenny Abouobaia
,
Chisom Nwanonenyi
,
Olga Zarr
,
Joe Sinkwitz
,
Justin Dunham
,
Shari Berg
,
Lee Gaul
,
Alison Ver Halen
,
Alex Macura
,
Bernard Huang
,
Patrick Ward
,
Robert Hodson
,
Lily Ray
,
Jeff Coyle
,
Janet Bartoli
,
Ludwig Makhyan
,
Chelsea Alves
,
Katherine Ong