35 Free SEO Tools Unveiled: Expert Reviews 2023
I use SEO tools daily.
I'm blending them with manual tasks for optimal results.
Some projects bring millions and keep growing.
Check FREE tools that lead your projects to a new level.
I'm Anatolii Ulitovskyi.
My sole purpose is to help you get more relevant traffic ASAP.
Let me start growing your business with a FREE analysis.
Understanding the full capabilities of SEO tools can lead to the most precise data, yet many users stick to the popular features, overlooking the rest. This practice is unwise as the age of complacent marketers is over.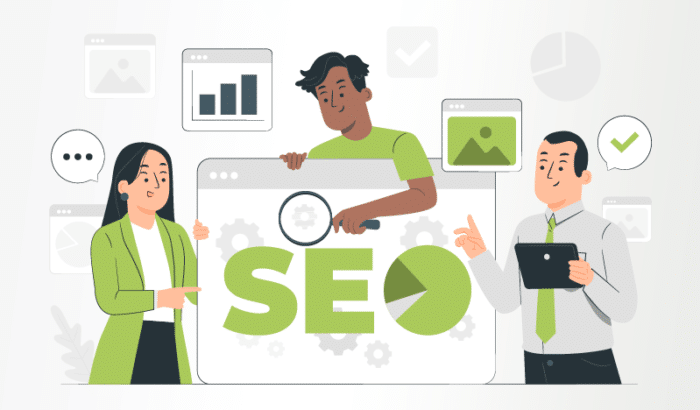 Most of your competitors will be doing the same thing. However, you can distinguish yourself using untapped features and tools that yield more accurate data. Here are the SEO tools I use that can elevate your SEO game:
ChatGPT doesn't require an introduction. It has rapidly gained a user base of +100 million within its first two months. The figure was projected to reach 180 million active users by March 2023, but we await official confirmation.
ChatGPT excels when fed with suitable prompts. But don't simply use the commonly shared best practices because what works for others may not work for you. Moreover, relying on these strategies can lead to generic content lacking unique value.
Here's how I use ChatGPT:
– *Editing*: I create initial drafts and then get AI to revise the content to cater to specific audiences.
– *Translation*: It's an excellent tool for translation, but remember to add prompts that factor in the distinct cultures and mentalities of various countries.

– *Idea Generation*: ChatGPT is fantastic for overcoming writer's block and triggering creative ideas.
– *Meta Tag Writing*: Previously, creating catchy titles and descriptions was challenging, but not anymore. Just ask it to generate multiple versions using your keywords.
– *Content Structuring*: I sometimes ask ChatGPT to generate a logical content structure to help me stand out.
– *Keyword Research*: Interestingly, ChatGPT can suggest unique keywords derived from the variety of questions users input.
The key to success with ChatGPT is experimenting with prompts, inputting much data, and teaching it the type of content you want.
Avoid over-reliance on the tool or asking generic questions. While it's not a magic solution, it can save you significant time and money.
ChatGPT operates on a freemium model. The free version is limited to GPT-3.5 and is occasionally available. However, the free version remains highly potent.
GSC is another fantastic, completely free tool. I often wonder why some marketers rely on paid tools like Ahrefs and Semrush for ranking positions when GSC provides more accurate data, saving time tracking specific keywords.
First, navigate to the "Overview" tab and click "Full report."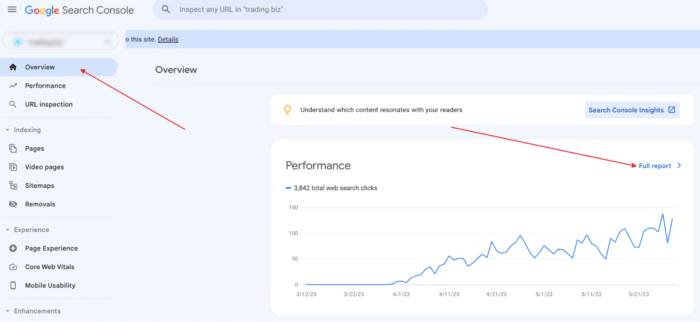 Next, I select all the available data. "Total clicks" and "Total impressions" are displayed by default. To gain further insights, make sure also to select "Average CTR" and "Average position."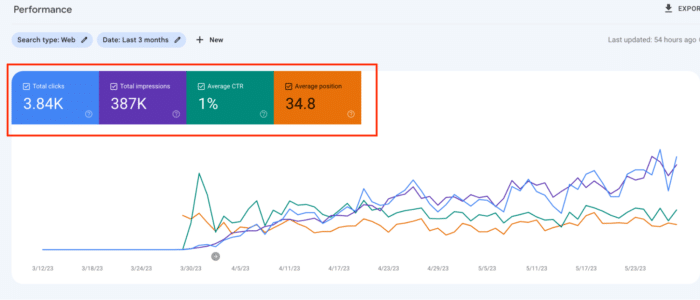 You can refine your data by clicking "Search type." This allows you to filter or compare traffic sourced from the Web, Image, Video, and News.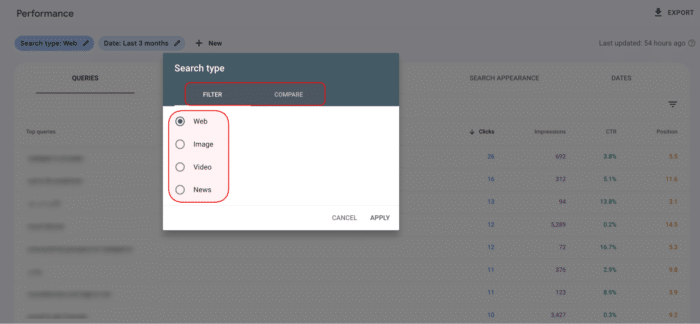 Typically, I focus more on specific pages than queries, especially those not within the top 10 search results, particularly those ranking from 11 to 30. Rather than creating new content, it's often more beneficial to update these pages.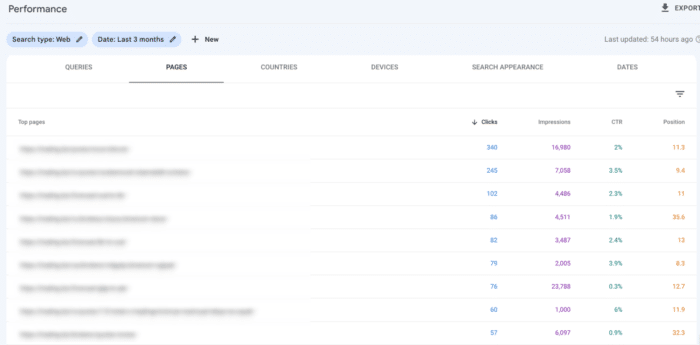 The tab "Countries" show where your audience is.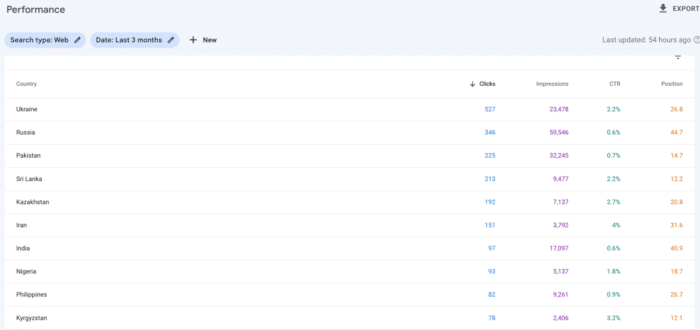 Devices show the difference in ranking positions. In my example, something is wrong with desktop content.

Search appearance shows where you get traffic from the top 10.

Keeping track of dates can help monitor your day-to-day progress. I typically monitor clicks and impressions as the number of keywords in the top 100 can influence CTR and position.
For instance, if a page has 100 keywords, with only 5 in the top 10 and the rest ranking beyond the top 50, GSC might indicate that your average position is far from the top 10. This can be more misleading than helpful.
The URL inspection feature in GSC can expedite the indexing process when you create or update content. Although GSC restricts you from inspecting 10 URLs daily, this is usually sufficient for most circumstances.

If you're generating more pages, here are some alternative steps you can take:
– Submit your sitemap URL to GSC.
– Utilize the RankMath plugin to index pages upon creation or update automatically.
– Leverage social media, emails, or link building to gain more authority and provide a compelling reason for Google's bots to reindex your content.
Indexing pages will help identify problems with pages that have not been indexed.

Google lists all errors or issues that stop crawling.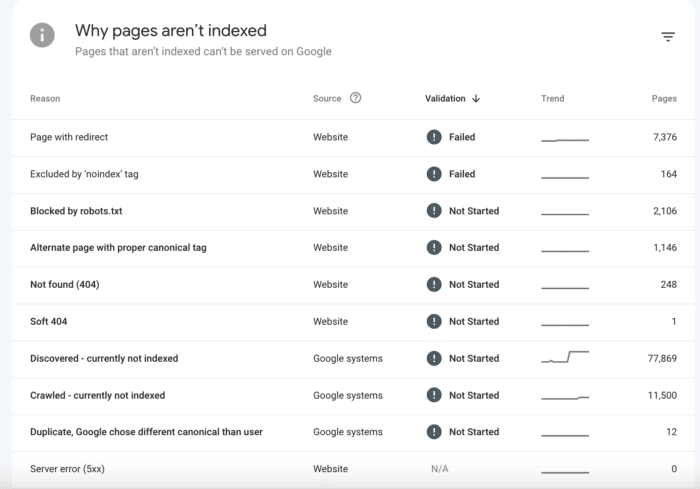 In my case, numerous pages haven't been indexed by Google yet. As a result, I've submitted a validation request and am currently awaiting the outcome.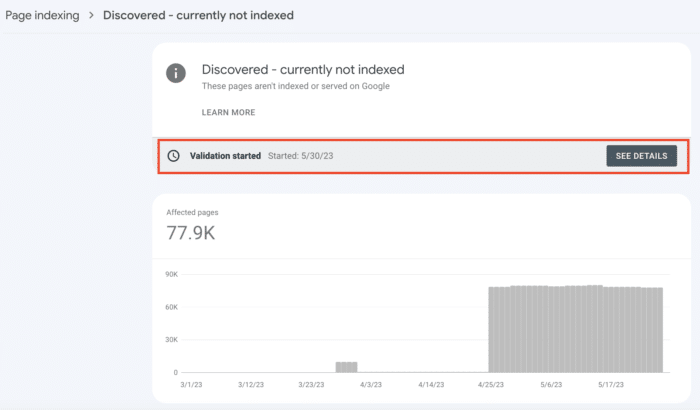 Submit all sitemaps that you have on the "Sitemaps" tab.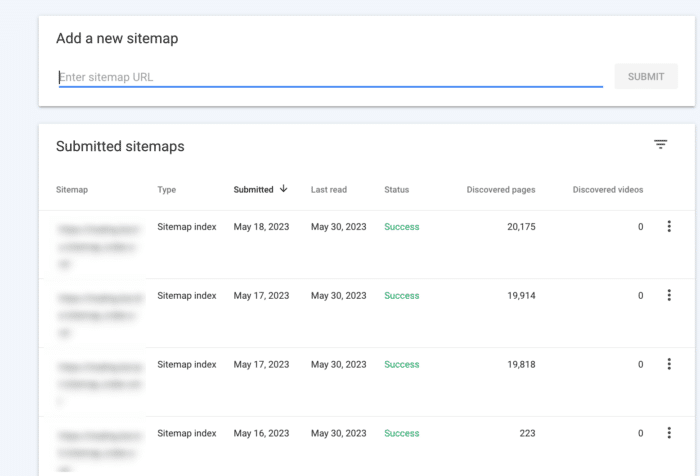 You also have the option to remove certain pages from Google's index. This is advisable for pages containing low-quality or duplicate content. There are other methods, too, such as adding canonical tags. It's crucial to carefully identify and address content that could harm your business.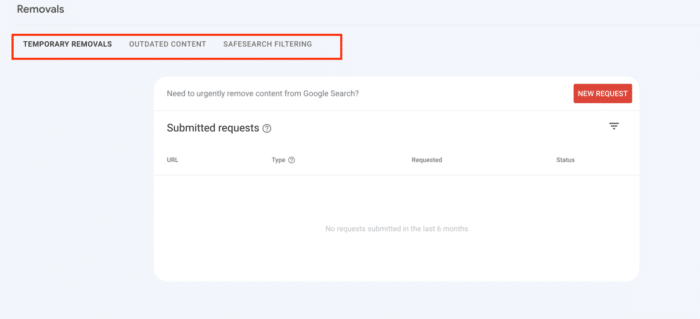 Page Experience shows where you need to improve visibility.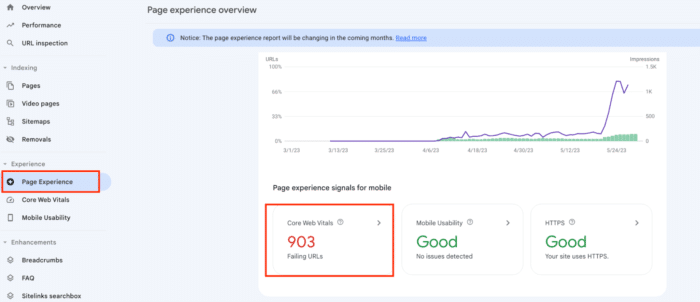 Click on the number with failing URLs to get new graphics and a list for mobile and desktop.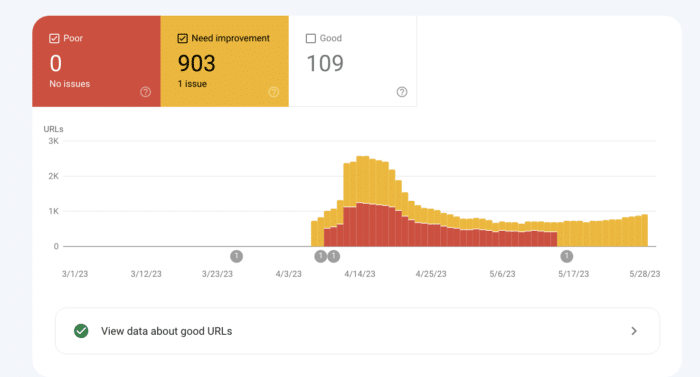 Review any manual and security actions, particularly for websites not generating traffic.

The "Page Experience" feature is handy. It provides insights into how user-friendly your pages are on mobile and desktop, measured by Core Web Vitals.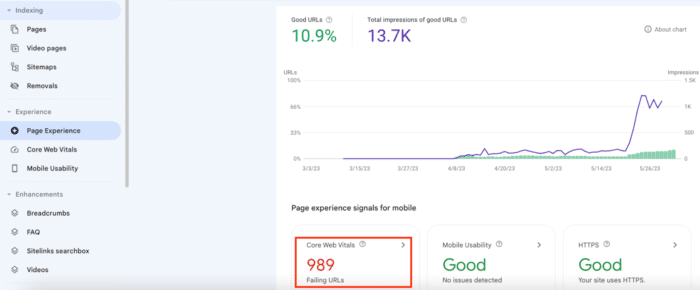 Before checking on paid tools like Screaming Frog, fix errors on GSC.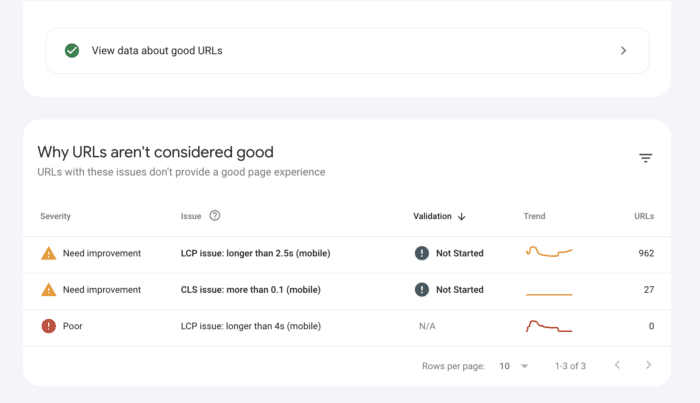 The tab "Links" show external and internal links, but I prefer Ahrefs because of getting more data and metrics.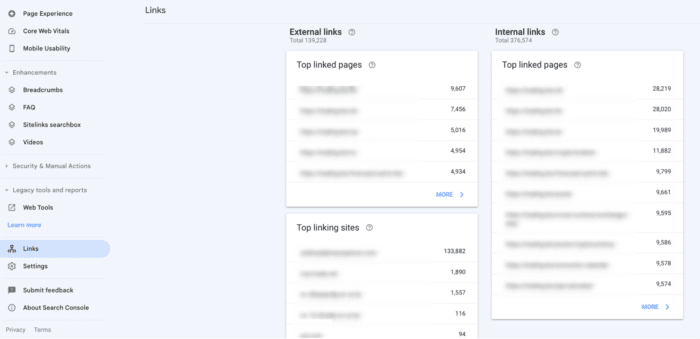 Settings share the crawl stats. Having no problems is essential, especially for big websites with many pages.

GSC is essential for evaluating ranking positions, identifying technical errors, understanding user experience, and tracking other vital metrics.
GA4 outperforms its predecessor, Universal Analytics, in many ways. The homepage presents crucial data about your traffic, including users, new users, event count, average engagement time, and active users in the last 30 minutes.
Scroll further down to access data regarding user countries, traffic sources, and page views.

By clicking on "View countries," you can delve deeper into demographic data. For instance, I often check data related to the "male" gender.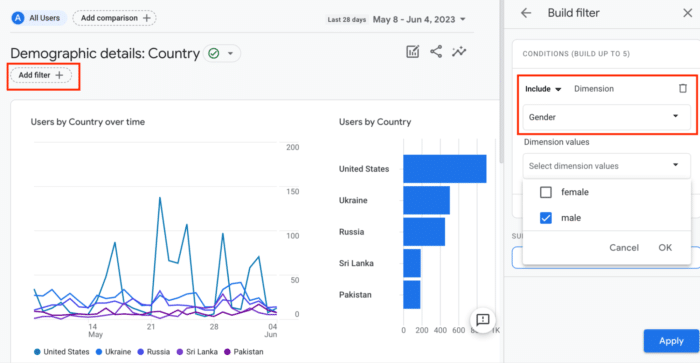 You can select any data related to your target audience, such as city, language, age, device, hosting, etc. You can refine your results for better accuracy by including or excluding specific data.
Next, visit the acquisition section for more insights into your traffic sources.

Click "Explore" to create customized reports.

GA4 is valuable for understanding user demographics, traffic sources, and monetization strategies.
Bing Webmaster may not offer as much data as GSC. Still, its main advantage lies in providing insight into your ranking positions on Bing and identifying potential errors, all for FREE.
After scanning my website, I identified new tasks for my development team.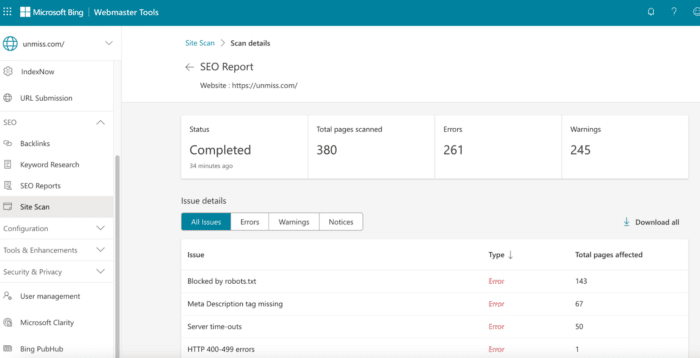 I utilize Bing Webmaster primarily because it's free, offers additional insights, and provides accurate Bing ranking data. However, many other superior tools offer more extensive data.
PageSpeed Insights is another valuable tool for detailed technical optimization data for both mobile and desktop. It's entirely free.
Simply enter any website URL to receive a comprehensive analysis, which includes:
– Core Web Vitals Assessment
– Diagnosing Performance Issues
Click on "Expand view" to reveal additional tips.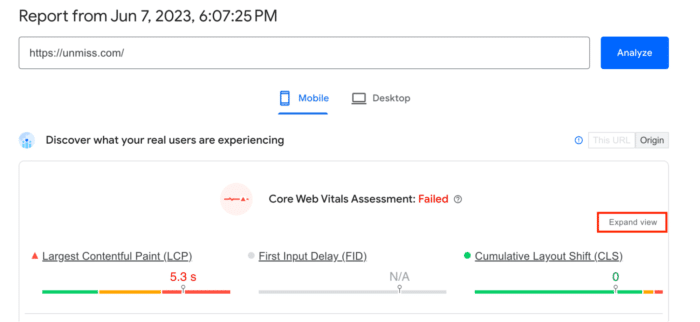 You can learn exactly how your page is loading.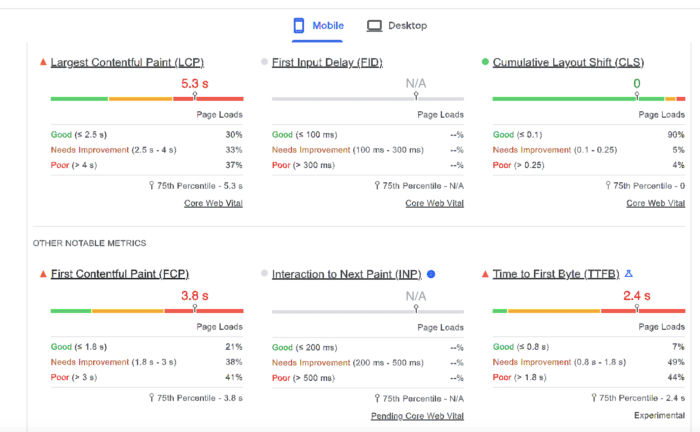 While PageSpeed Insights is an excellent tool, it does limit you to analyzing one page at a time. I typically use it on URLs on the brink of breaking into the top-10 results.
GKP is a superb tool. Although Google initially developed it for PPC campaigns, almost all keyword research tools source data from GKP. Let's delve deeper into why.
You need to register on Google Ads before using it. Then go to the "Keyword Planner" page.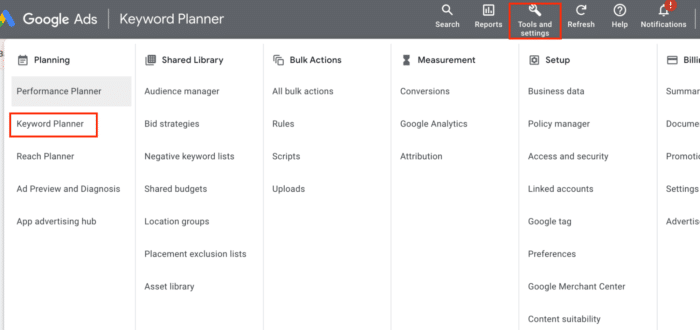 Then add your keywords and related websites that help this tool choose more relevant keywords.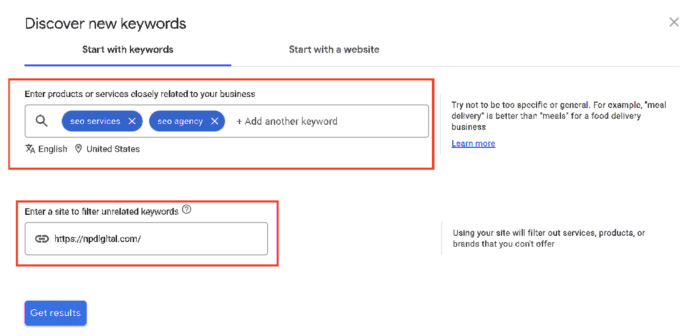 Click "Get results."
Google provides insights that can help expand your search. You can customize settings like country, language, and date ranges. It also lets you differentiate between total and mobile traffic.
Click on the "Keyword view" and segment these keywords using the "Grouped view." In my case, GKP didn't automatically group the keywords, so I manually analyzed "SEO" to create these groups.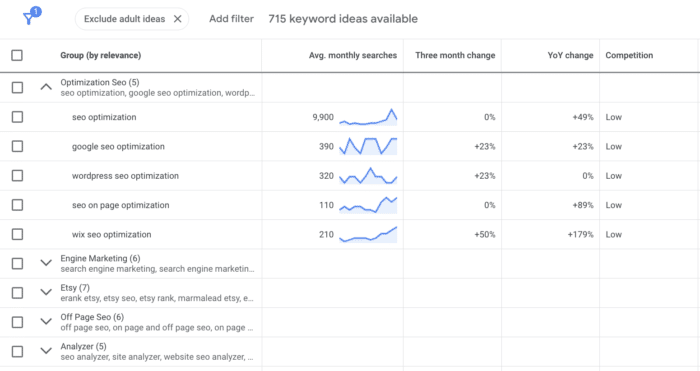 The keyword clustering can be problematic as it may group irrelevant keywords that cater to different user intents—for example, WordPress, Wix, on page. That's why we developed our tool that handles this task more effectively with advanced, personalized features.
Different tools group keywords in various ways. Multifunctional tools like Ahrefs and Semrush group keywords based on parent topics, in line with the top 10 results. These methods, while helpful, can lack flexibility depending on the specific case.
Serpstat and Seranking offer different features, clustering keywords based on soft, medium, and hard clustering for added flexibility, though this can be more time-consuming and resource-intensive.
Each of these features has its pros and cons. Unsatisfied with the existing tools, I developed my free tool with more customization options and faster grouping.
The first step involves identifying sources for keyword ideas. For instance, I use "SEO" to expand my list and download keyword suggestions.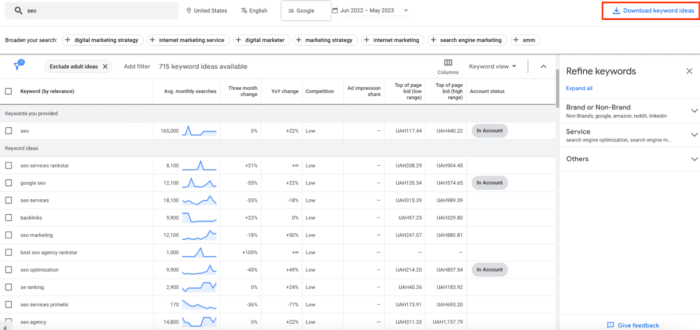 GKP proposes two formats: CSV and Google Sheets. Use CSV because this tool recognizes any file except online links.
Click "UPLOAD" to add the file and "GROUP NOW."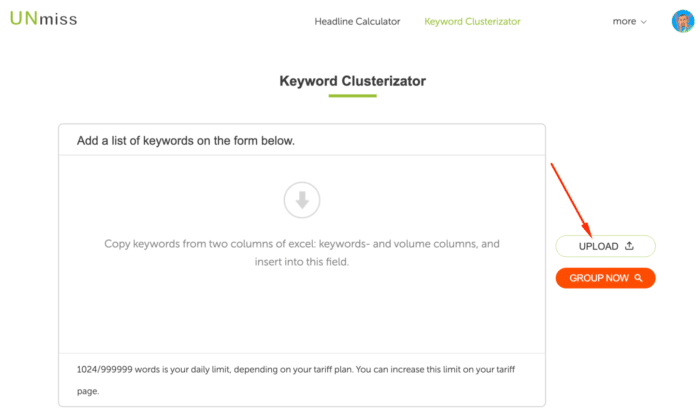 For a moment, you get your list with subgroups.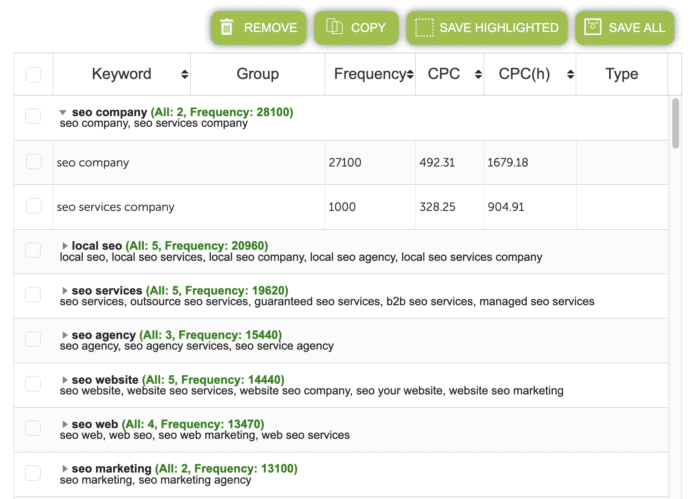 If you want results according to specific preferences, use "advanced features."

Add personalized data to get more accurate results.
Click "GROUP NOW."
You can remove irrelevant keywords or save highlighted ones in the XLSX format.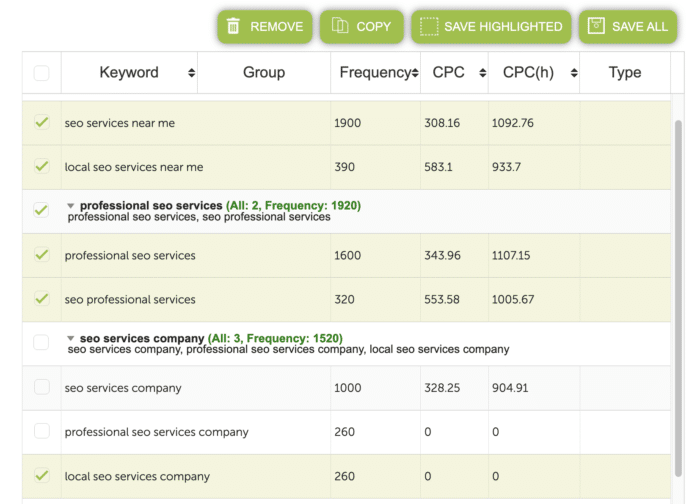 This tool is free and flexible. Grouping a list of 40,000 keywords or less takes a few seconds. The next step is to choose priorities and create content. Everything starts with writing catchy meta tags: titles, and descriptions because users don't click on generic snippets. Let me introduce another solution.
Regarding the top 10 search results, people tend to overlook generic or basic titles and descriptions. That's why it's crucial to grab their attention right away. Most tools out there analyze the length of meta tags or duplicates, but the quality of your headline matters.
Take Amazon, for instance. Their titles are often cut short by Google in the top 10, but it doesn't affect their traffic because they prioritize the most critical information at the beginning.
With the Headline Quality Calculator, you can determine the effectiveness of your headlines and receive a list of recommendations to make them more clickable. It's a simple process – just input your title, description, or URL to gain valuable insights.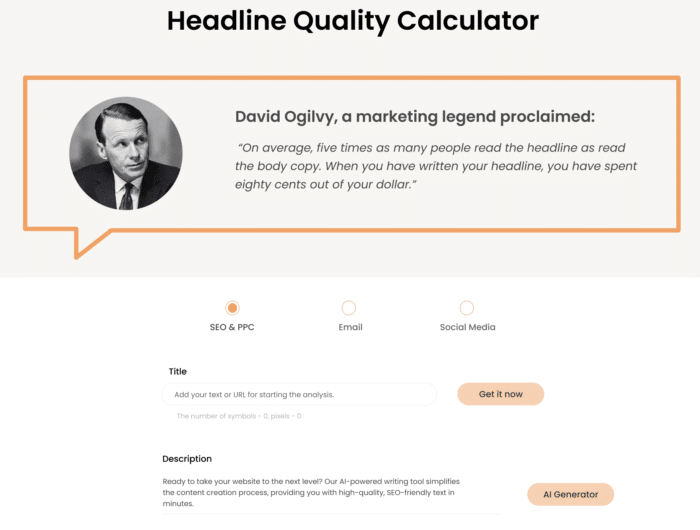 Then put the AI-powered recommendations into action.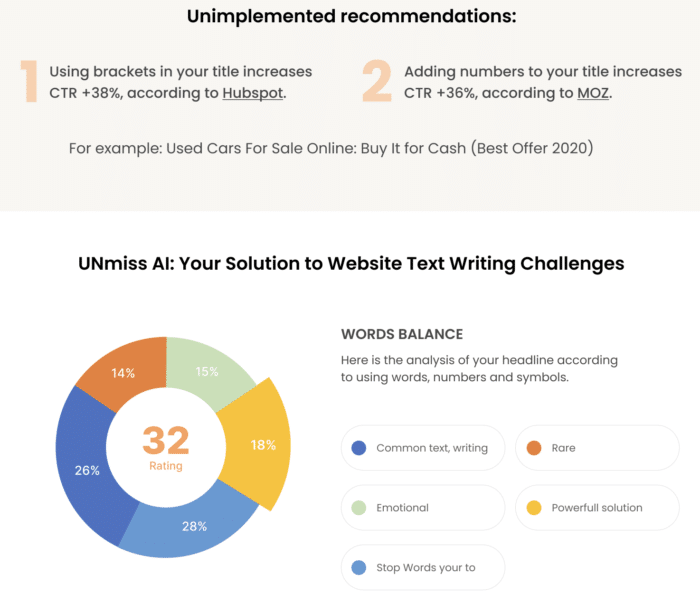 Don't forget to craft captivating titles and descriptions to engage users! Make your content irresistible with a powerful call to action. Highlight your content's value concisely and effectively.
I use this tool a lot because finding ideas for press releases is one of my main link-building strategies. Also, Google Trends show growing or declining topics that can help choose the right strategy.
For example, Apple announced a new headset that will release in 2024.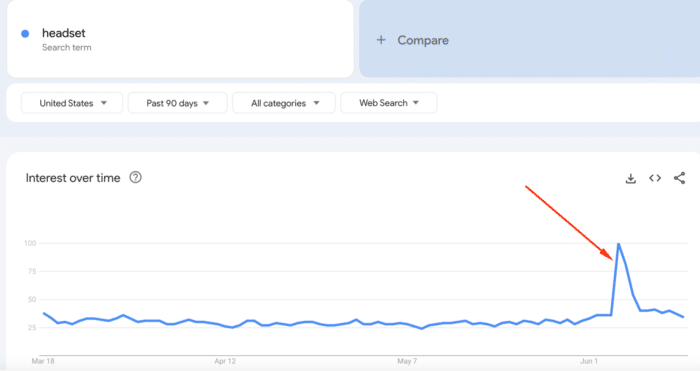 More keyword ideas in the bottom.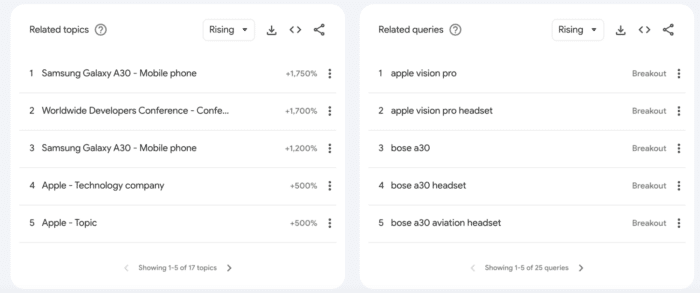 This tool provides an abundance of data for free, and you don't need to register. However, there's a catch: the majority of marketers rely on Google's data, which intensifies competition to a great extent. Most topics are swamped with information except for a few that Google lacks content on.
Surprisingly, such topics do exist, and they come with low competition. So, what happens when people can't find the content they need on Google? They turn to Reddit to search for or ask about the information they seek.
This tool is engineered to discover topics on Reddit with lower competition. Interestingly, Google occasionally assigns high rankings to content that may not be entirely relevant to these keywords.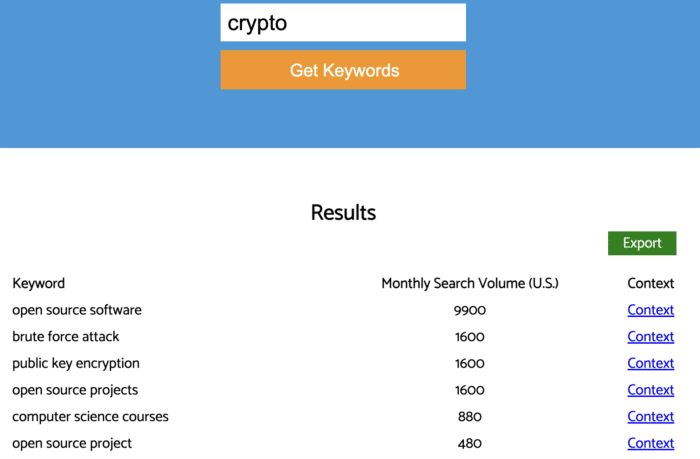 To leverage this tool, select "Context" to uncover various pages on Reddit. Your next move should be crafting content that surpasses existing material in simplicity, structure, design, user experience, etc.
This step is crucial, given that Reddit users often encounter limitations. Therefore, refining these components can notably elevate their overall user experience.
Many websites find success with zero-volume keywords, which are typically overlooked by most tools. So, how do you locate these hidden gems? Well, here's another straightforward tool to help you out.
Volume, a popular but not consistently accurate metric, depends on past data that may change. Remember, the volume doesn't equal traffic. Each day, 15% of new keywords have zero volume and low competition. To find these, use related words to generate keywords in two or more columns.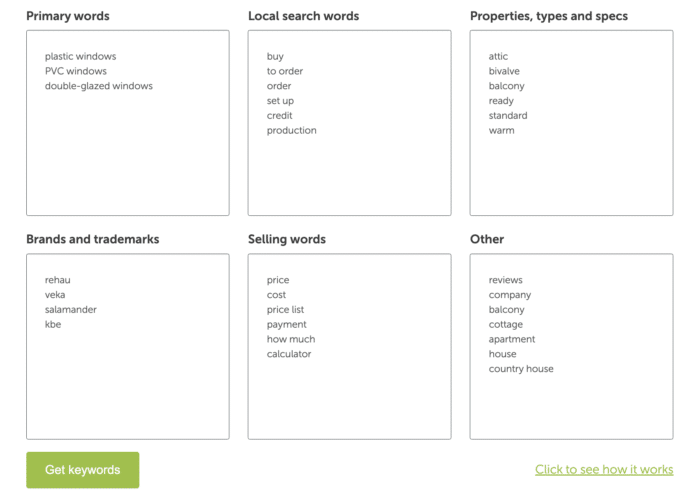 Select results from the generated combinations and anticipate the keywords that users are likely to search for.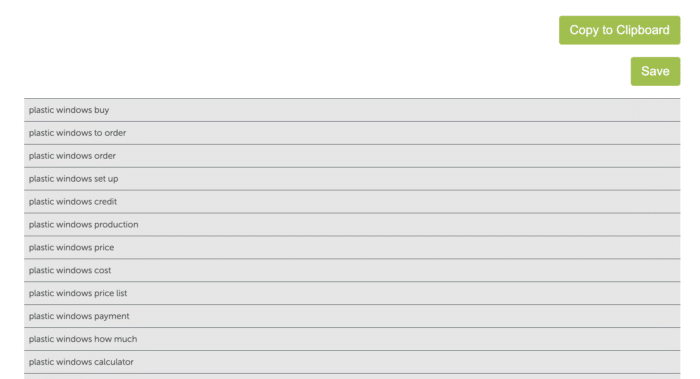 This tool effectively categorizes questions into relevant clusters, offering a significant time-saving advantage. To ensure the production of high-quality content, editing, adding, or removing any irrelevant questions is recommended.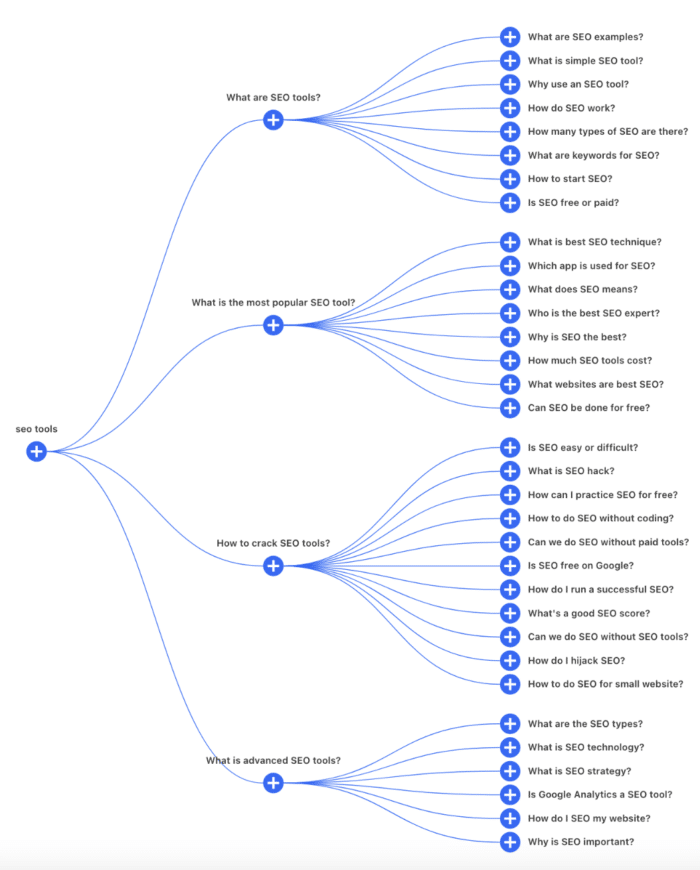 Additionally, AlsoAsked serves as an excellent tool for unearthing ideas and populating the FAQ section often found at the end of articles on leading websites. Doing so aids in covering more long-tail keywords and enhancing the chances of ranking on featured snippets.
Despite its outdated look, this tool's exceptional value and speed stand out. Just enter your keyword to get diverse platform suggestions.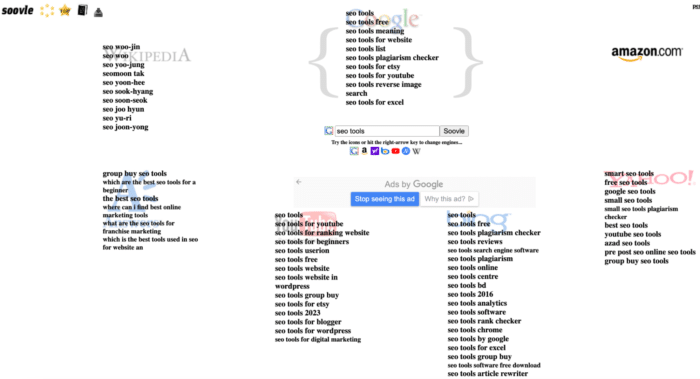 Choose relevant keywords and add them to your content plan.
This extension displays volume, and CPC at the top of Google, offers keyword suggestions on the right, and provides additional metrics for ranking, such as word count, primary keyword density, and estimated monthly domain traffic, including from paid marketing.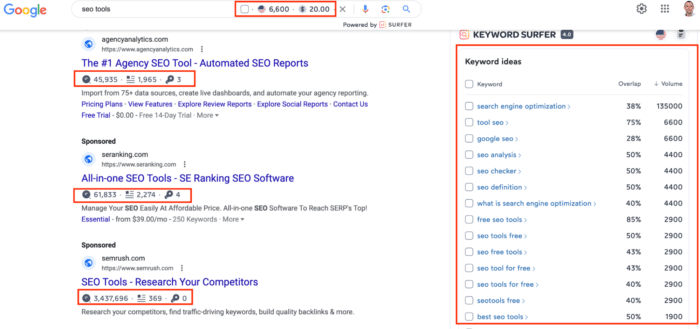 It's simple to grab extensive data on the top 10 Google rankings.
This tool provides quick website checks, focusing on critical elements like meta tags, images, and links. It also incorporates insights from other tools.
Be aware some information, such as "Keywords," is outdated—Google and Bing ceased using them over a decade ago. Nonetheless, the tool offers valuable data for a quick analysis.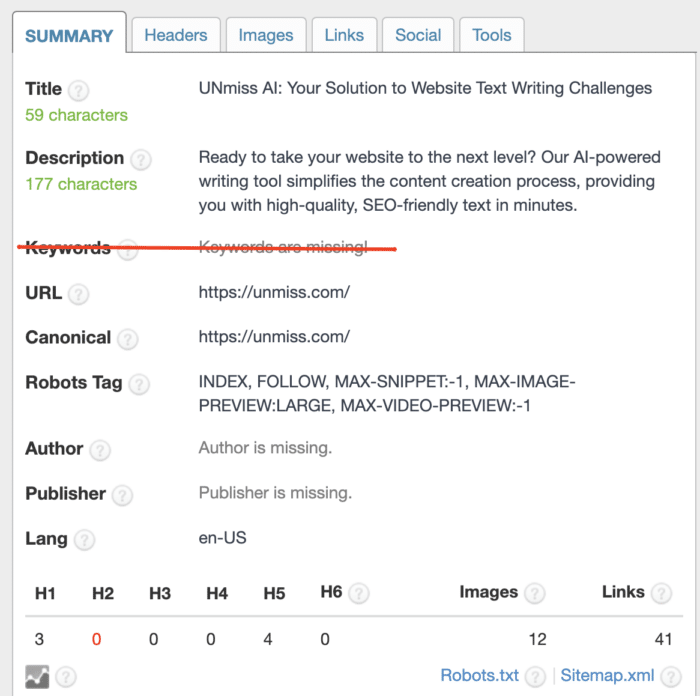 Copyleaks is a fantastic resource for vetting outsourced writers, a practice I frequently use. Regrettably, many copywriters rely on AI for content generation, which often lacks originality.
I'm not opposed to AI use per se, but when it leads to unoriginal content, it risks Google penalties and rapid user bounce rates.
I evaluate new copy using Grammarly for uniqueness and Copyleaks' AI-detector. If the "AI Content Detected" alert appears, it's time to discuss it with the writers.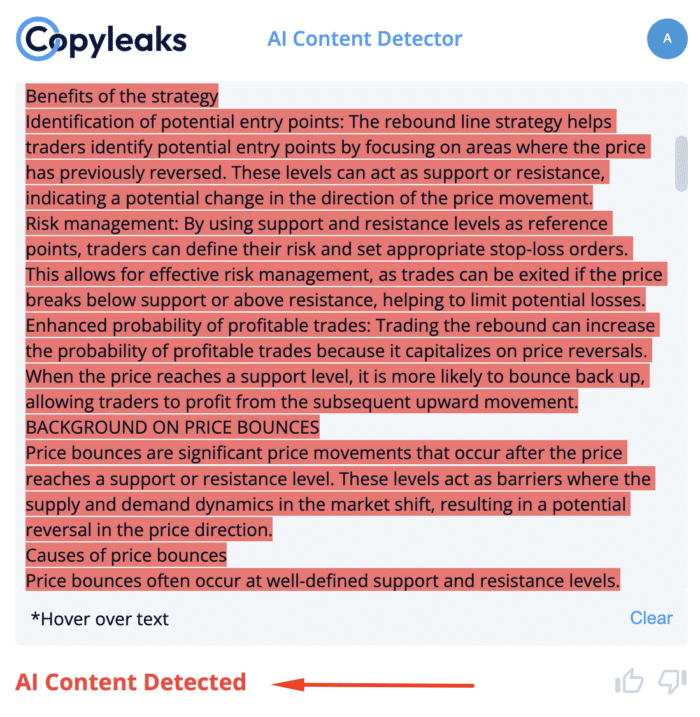 I've tested this tool with the content I routinely write and edit on ChatGPT. The result is unambiguous— the tool confirms it as "Human text."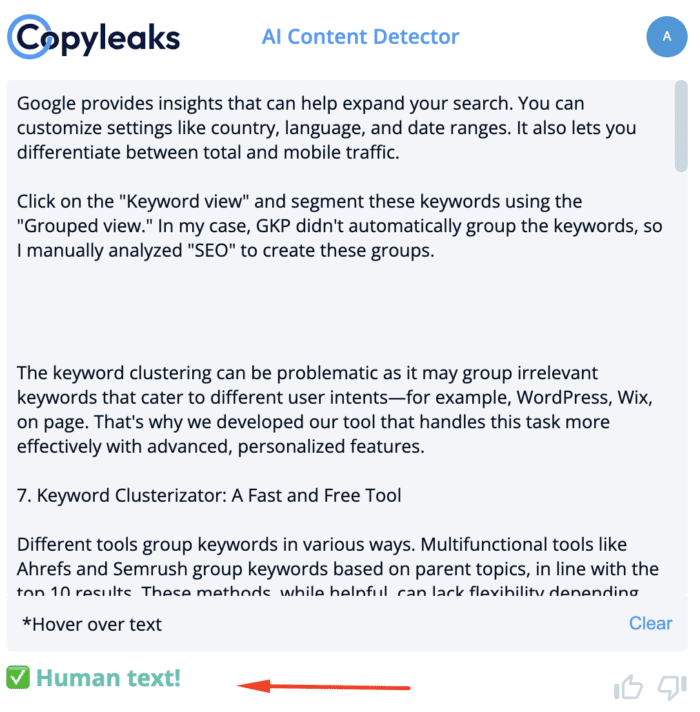 What's commendable about this tool is its ability to filter keywords by industry and geographic location, a feature often missing in many paid alternatives.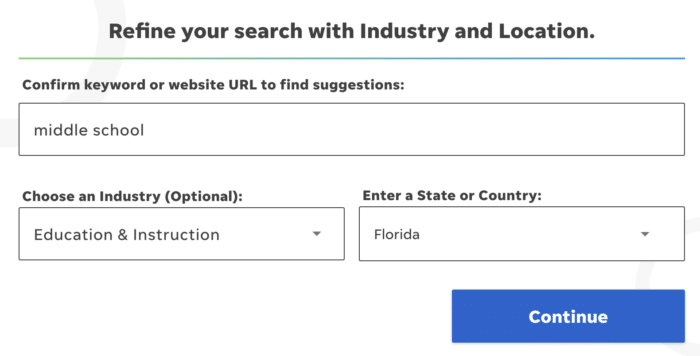 The tool's results include metrics pertinent to Google Ads, which SEO strategists also utilize.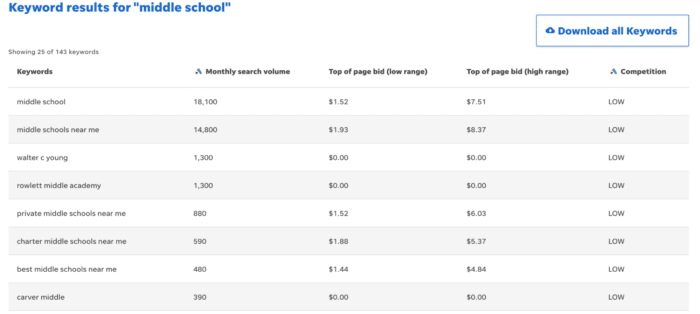 Don't prioritize volume or traffic blindly; the traffic value represents the cost of attracting traffic. If the Cost Per Click (CPC) is high, paid marketers value these keywords. Conversely, if it's low, the keywords are likely generic and pertain more to the initial stages of the buyer's journey.
The tool offers numerous insights into technical optimization and website speed. A quick analysis of my website yielded a performance score of 76% and a structure score of 86%. There's room for improvement.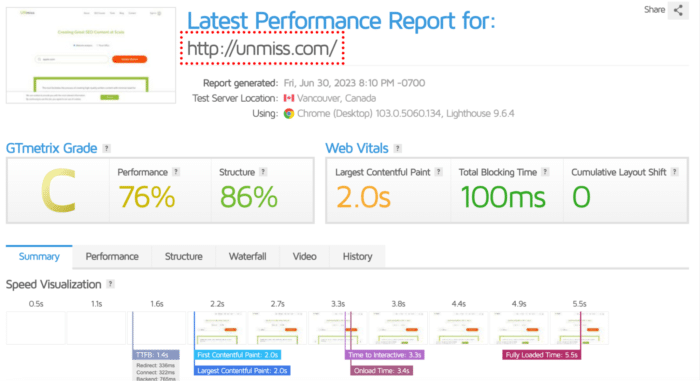 I appreciate how GTmetrix categorizes errors by importance. This benefits webmasters with limited resources who need guidance on where to begin their optimization efforts.

This extension conveniently displays Semrush data, even without signing in.
While some details about traffic and backlinks are reserved for paid accounts, the accessible information remains highly valuable.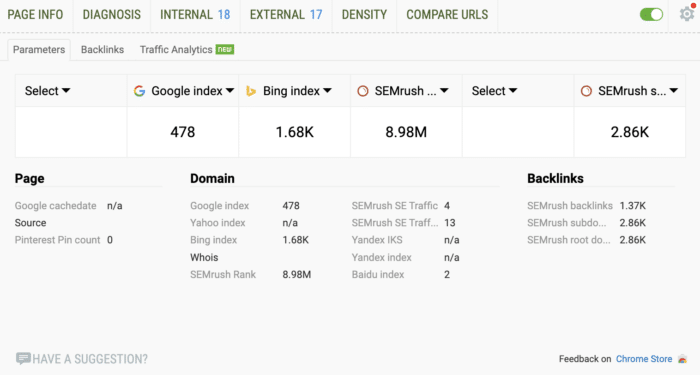 More data is available on the web version of the tool. Surprisingly, I found that Bing had indexed more pages on my website than Google, which merits further investigation.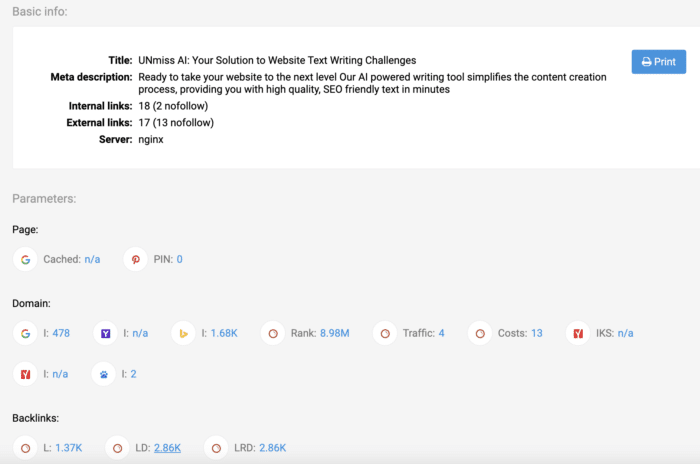 The tool allows for quick and straightforward checks of any URL for mobile compatibility.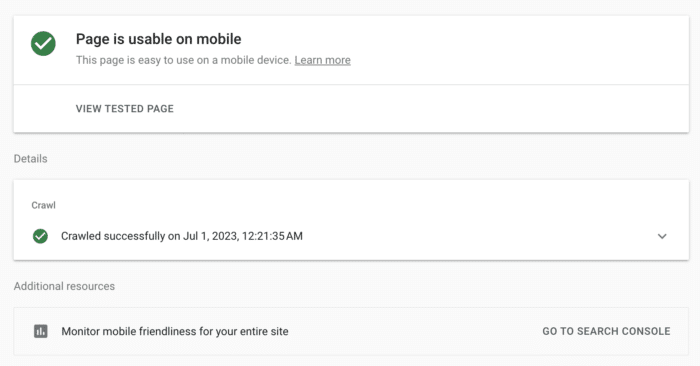 Schema is pivotal in helping search engines interpret your website's content. Include your website in this tool to identify any errors.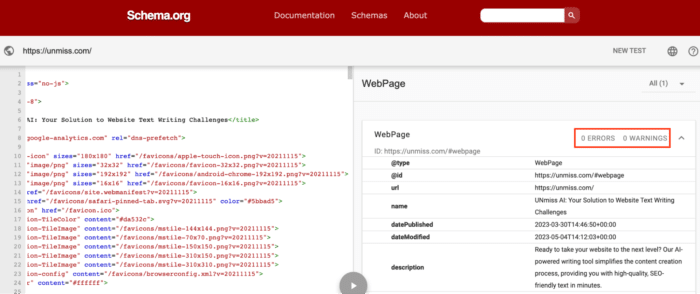 This extension examines all the links on your page. Insert any URL, activate the extension, and let it scrutinize critical pages with numerous links. It's beneficial for link builders to identify broken links on other sites.

For instance, I found 70 functional links.
Studio Looker generates reports from multiple marketing analytics sources like GA4, Google Ads, Amazon, Hubspot, GSC, Microsoft SCL Server, YouTube Analytics, Facebook Ads, Semrush Analytics, and more.
It allows you to build and customize your reports or use pre-existing templates.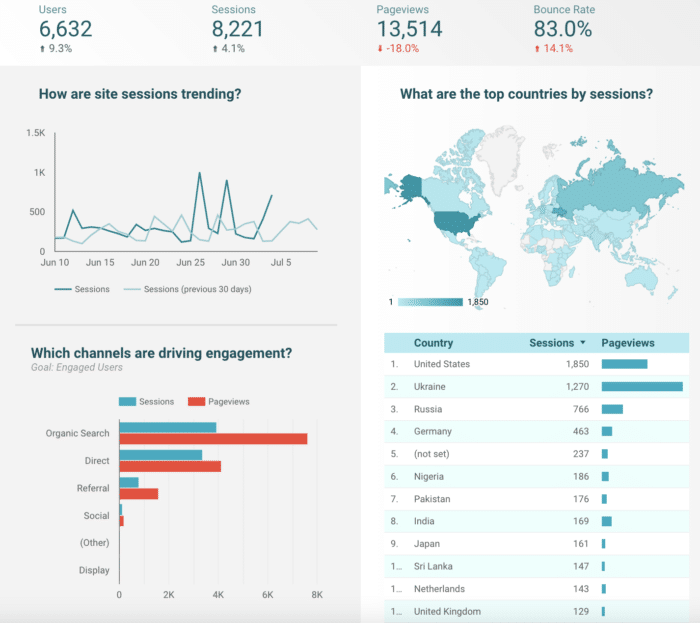 Enter your URL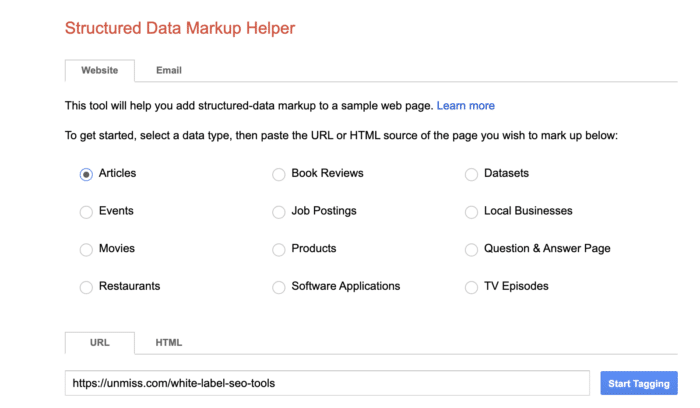 Highlight elements in your content to assign meaning to the chosen elements.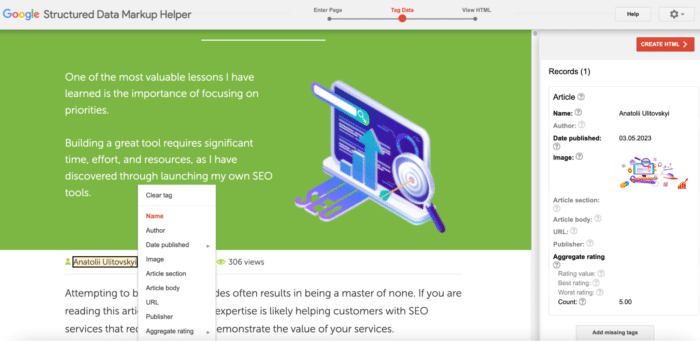 Click "CREATE HTML" and integrate it with your website.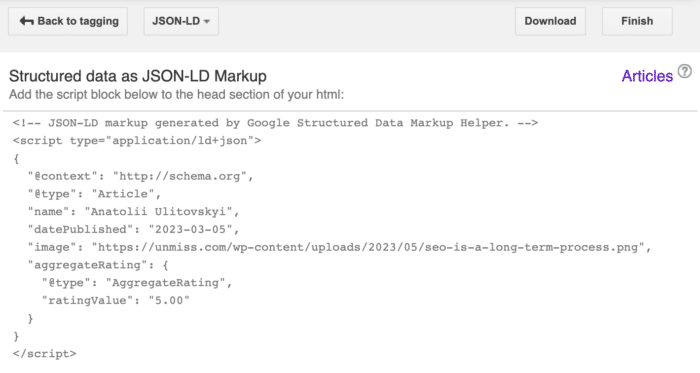 Gamma employs AI to generate presentations. Feed the correct data about the presentation and instantly get an aesthetically pleasing presentation. Ideal for individuals delivering webinars or event presentations.

This tool effortlessly turns a bulky list of URLs into domains or other customizable formats. It's a favorite among link builders due to its simplicity and flexible settings.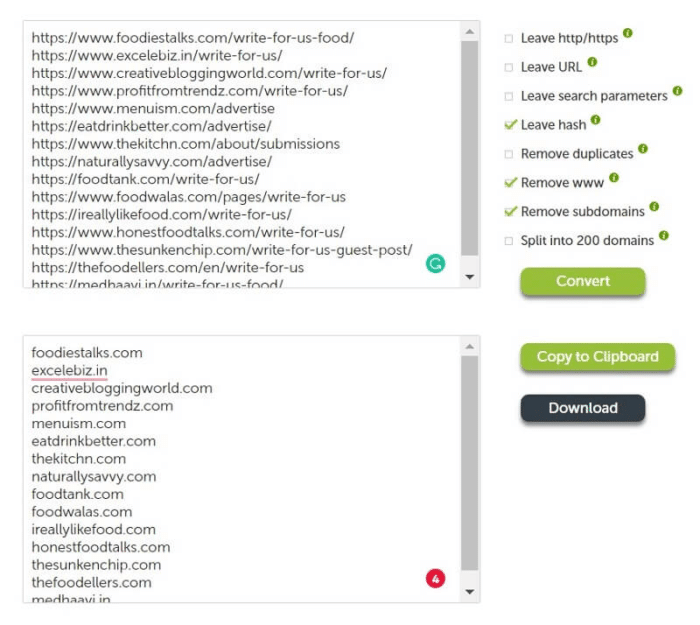 A link-building tool that pairs keywords with search operators to find guest-post-accepting websites, scholarships, directories, resource pages, and more.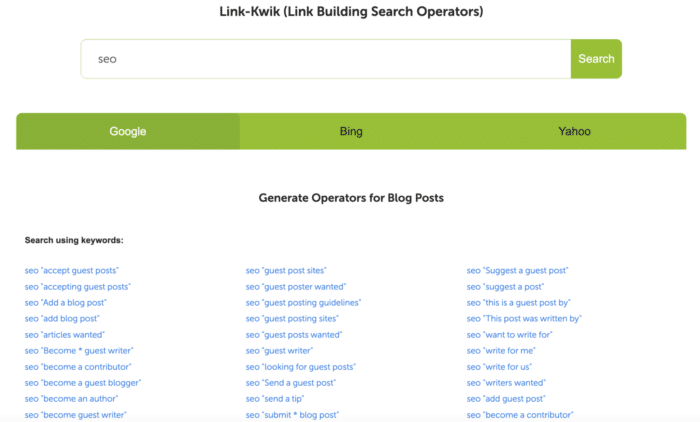 HARO enables responses to journalists' requests via email. Offering valuable and unique responses increases your chances of being cited in their articles. Patrick Ward's excellent video on acceptance tips for HARO is included in our course.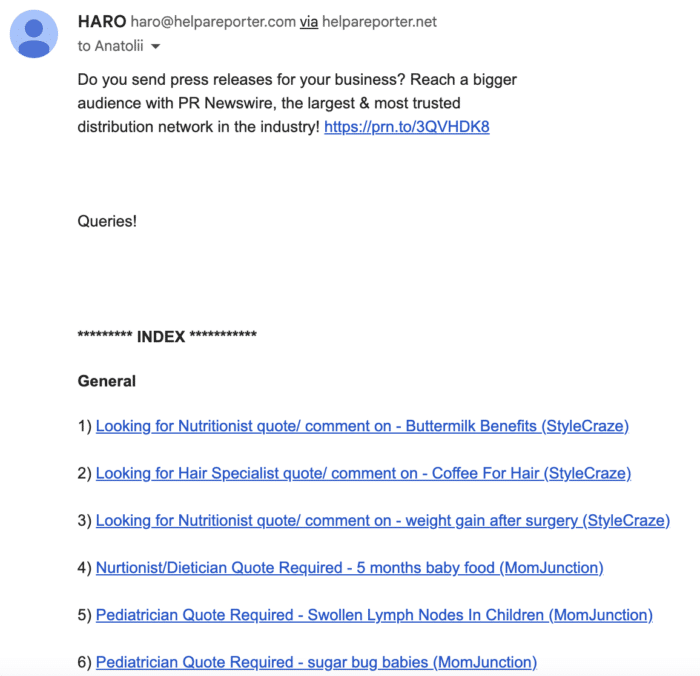 To gain an edge over HARO competition:
Respond within the first hour of receiving relevant thrice-daily requests.

Focus on quality over quantity in your replies.

Use ChatGPT to adapt your responses to suitable publishing formats.
Terkel is similar to HARO but with less competition and a user-friendly interface.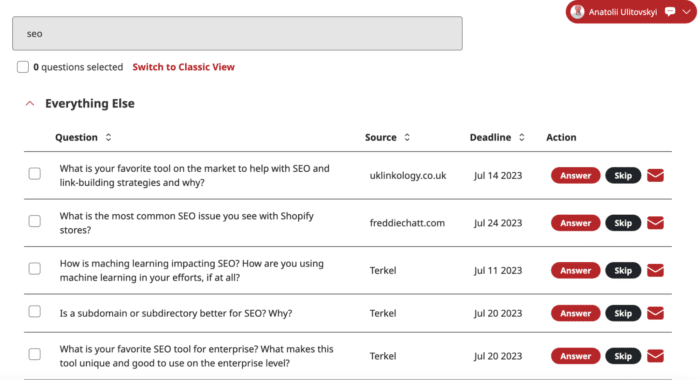 I chose topics aligned with my expertise and experiences.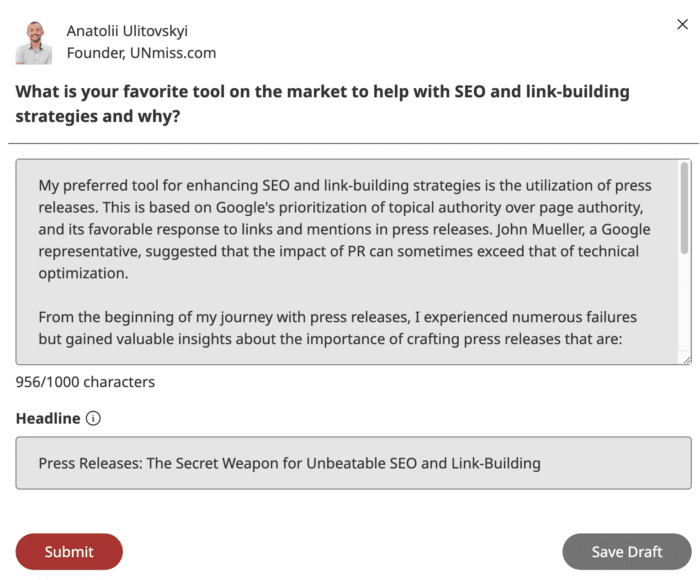 Archive aids in retrieving deleted content. It's useful for link builders for broken link building, discovering linked content, or even generating new websites from expired domains.

Track new links and mentions with this cost-free tool. Semrush and similar tools often charge for these features. Add your brand, personal name, and domain to receive daily alerts.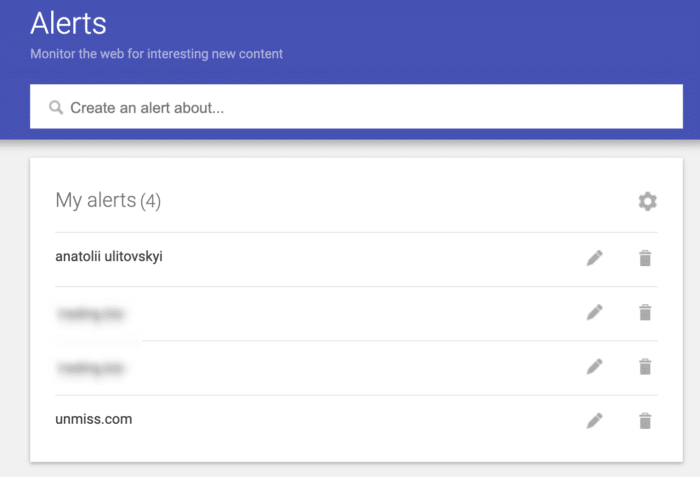 Talkwalker, much like Google Alerts, helps track links and mentions. Setting up both is advantageous, as they often yield different results. More alerts equate to more data.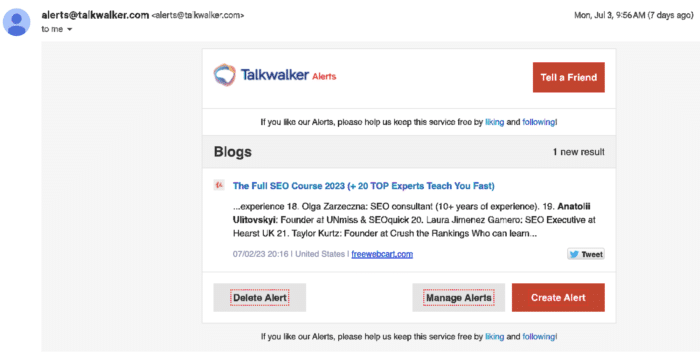 This extension offers a wealth of data for free. Although the results are estimated, it's better than having none.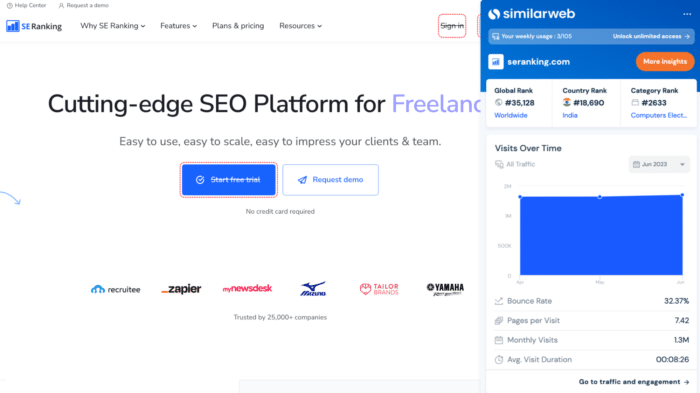 Struggling with sitemap creation? Let this tool help. Add your website and receive results in minutes.

Easily downloadable and compatible with GSC.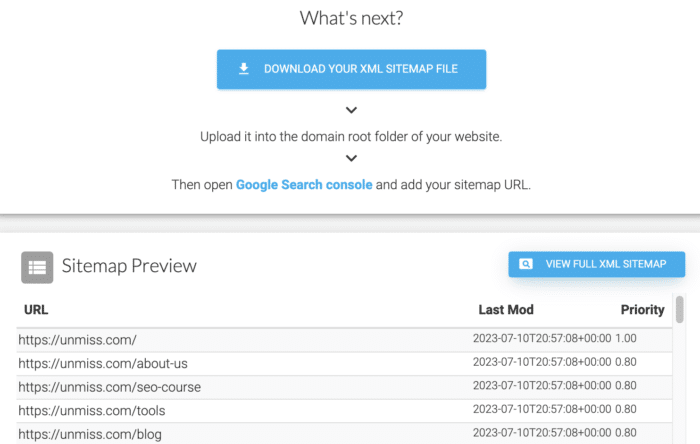 This tool crafts a link for your customers to leave a review about your business. As customers often procrastinate in leaving reviews, this tool simplifies the user experience and emphasizes their contributions' significance.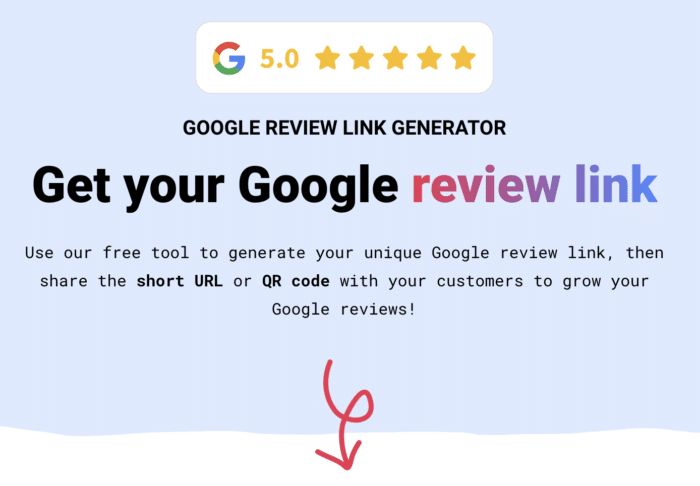 Conclusion
Free SEO tools are vital components of the professional toolkit, used once, periodically, or daily. The best way to see results is to dive in and try them out. Effective practice involves experimentation and choosing features that suit your needs.