Process Matters: Streamlining Digital Marketing with AI ft. Justin Seibert (#559)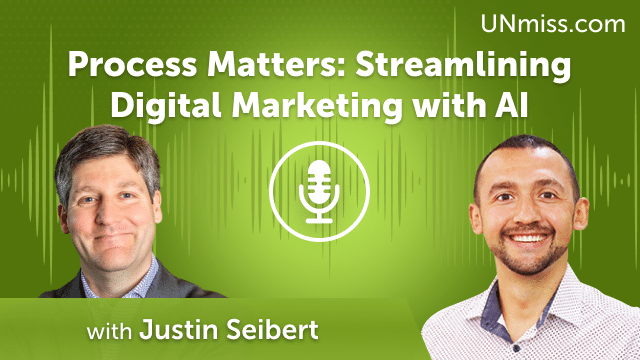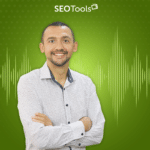 In this episode of the Unmiss Podcast, we're joined by Justin Seibert, a digital marketing expert, who will discuss the importance of process in digital marketing and the role AI plays in the current landscape. Justin will share his insights and tips on how to streamline your marketing efforts using the latest tools and techniques, including AI.
Here are some key topics we'll cover with Justin Seibert:
The crucial role of process in digital marketing success.
How AI is shaping the digital marketing landscape.
Strategies for incorporating AI into your marketing processes.
The most effective tools and platforms for streamlining digital marketing efforts.
Balancing automation and human touch in digital marketing.
Overcoming challenges and staying ahead of the competition.
Preparing for the future of AI-driven marketing strategies.
Join us as Justin Seibert shares his expert insights on the importance of process in digital marketing and how AI is transforming the industry. This episode is a must-listen for anyone looking to optimize their marketing efforts, stay ahead of the competition, and maximize results using AI and cutting-edge strategies.
Learn more about Justin Seibert
on the following resources:
Website:
https://www.directom.com/
Linkedin:
https://www.linkedin.com/in/justinseibert/
Twitter:
https://twitter.com/domjbs
I'm Anatolii Ulitovskyi.
My sole purpose is to help you get more relevant traffic ASAP.
Let me start growing your business with a FREE analysis.