AI and the Future of the Google Algorithm with Mordy Oberstein (#567)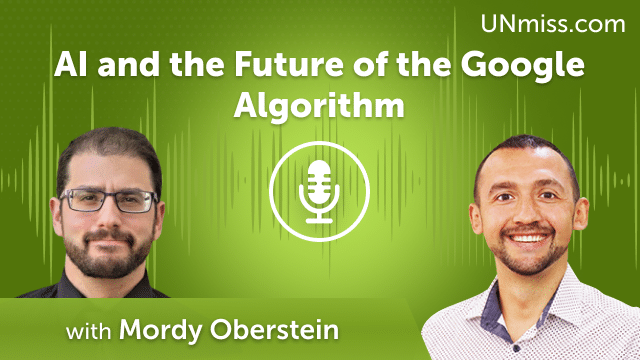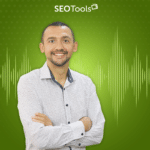 In this fascinating episode of the Unmiss Podcast, we're joined by Mordy Oberstein, a thought leader in AI and the future of search engines. Mordy shares his insights on how AI is shaping the Google algorithm and what it could mean for the search engine landscape.
Here are the 7 key topics we discuss with Mordy Oberstein:
The role of AI in Google's current algorithm and its ongoing evolution.
Predictions on how AI advancements will further influence search engine algorithms.
Potential challenges and opportunities brought by AI-driven search engine development.
The impact of AI on search engine optimization (SEO) strategies and practices.
How AI might change the user experience of search engines and search behavior.
The role of AI in combating spam and improving search results relevance.
Ethical considerations and potential consequences of AI in search engine development.
Join us as we explore the future of Google's algorithm and search engines with Mordy Oberstein, who shares his expert knowledge on how AI is shaping and evolving the search landscape. Learn about the potential implications of AI-driven search engine development and how it could change the way we approach SEO and search marketing.
Don't miss this enlightening conversation with Mordy Oberstein as we delve into the world of AI and the future of search engines, providing valuable insights and predictions about what lies ahead in the ever-evolving search landscape.
Please ask any questions or share your thoughts in the comments section below. If you're looking for more helpful podcasts that can guide you in the right direction, simply search for "UNmiss podcast" on Google.
Learn more about Mordy Oberstein on the following resources:
Website:
https://www.theseorant.com/
Linkedin:
https://www.linkedin.com/in/mordyoberstein/
Twitter:
https://twitter.com/MordyOberstein
I'm Anatolii Ulitovskyi.
My sole purpose is to help you get more relevant traffic ASAP.
Let me start growing your business with a FREE analysis.