AI and Content Creation: A Modern Tool for Copywriters with Ezekiel Olaoluwa Olatunji (#592)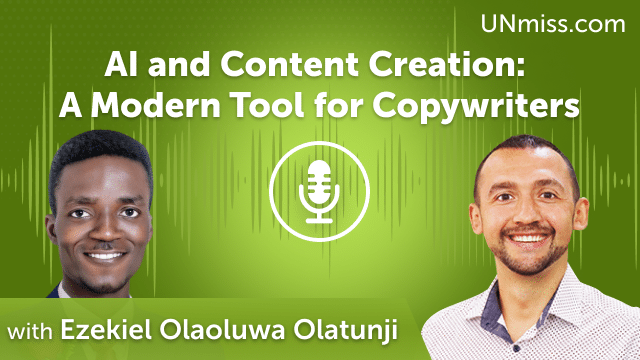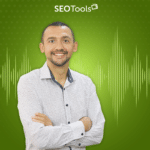 Artificial Intelligence has revolutionized many industries, and content writing is no exception. In this episode, we'll be speaking with Ezekiel Olaoluwa Olatunji, who will enlighten us about the transformative power of AI in content creation for the modern copywriter.
As digital landscapes shift and consumer behaviors evolve, content creators constantly seek innovative ways to capture audience attention. One such avenue is through harnessing the power of AI to enhance the content creation process. Ezekiel, with his extensive knowledge and passion for AI, is the perfect guide for this enlightening journey.
We'll be addressing these fascinating questions:
How does AI transform the process of content creation?
What are the major benefits of integrating AI into content writing?
Can you share success stories of AI applications in content creation?
How can a modern copywriter harness the power of AI tools?
What are the limitations or challenges of using AI in content writing?
Can AI ever replace human copywriters?
What's the future of AI in the content creation realm?
Don't miss out on this exciting episode with Ezekiel Olaoluwa Olatunji, where we uncover the immense potential of AI in shaping the future of content writing. Whether you're a seasoned copywriter or just starting in the content creation world, this conversation promises valuable insights that can redefine your writing journey.
Learn more about Ezekiel Olaoluwa Olatunji the following resources:
Linkedin:
https://www.linkedin.com/in/olatunjiezekiel
I'm Anatolii Ulitovskyi.
My sole purpose is to help you get more relevant traffic ASAP.
Let me start growing your business with a FREE analysis.