313. How to Create eCommerce NFT with Eric Mchugh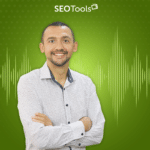 NFTs are the new trend in eCommerce.
It is important to note that NFTs can be created with any type of asset, not just physical assets like clothing and shoes.
For example, CryptoKitties is a game where you collect and breed virtual cats.
The game has become so popular that it has accumulated over $12 million in sales since its launch in December 2017!
NFT stands for Non-Fungible Token, a unique digital asset that cannot be duplicated.
In other words, it is one of a kind. It can be used as a collectible or even in an online game.
NFTs are created using the ERC-721 token standard, developed by the Ethereum Foundation in 2017.
Eric Mchugh shares a lot of valuable insights and replies to the following questions:
– How to make NFT?
– How to sell NFT?
– Is it a good idea to create NFT without a loyal audience?
– What kind of benefits can bring to the customers?
– What are common mistakes in NFT trading?
Watch or listen to the entire episode to know a lot more.
Let's discuss more in our group – https://www.linkedin.com/groups/12416146/.
Wanna get more traffic? Submit your request on my website – https://unmiss.com/.
Learn more about Eric Mchugh on the following resources:
Website:
https://shopx.co/
Linkedin:
https://www.linkedin.com/in/ericdouglasmchugh/
Twitter:
https://twitter.com/ericmchugh0
I'm Anatolii Ulitovskyi.
My sole purpose is to help you get more relevant traffic ASAP.
Let me start growing your business with a FREE analysis.