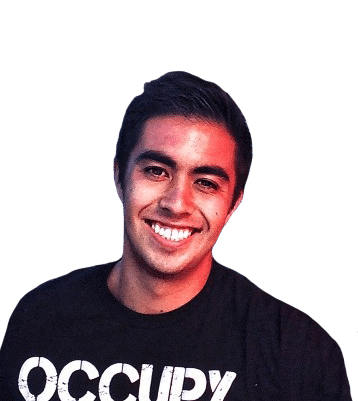 Eric Mchugh
Nice to meet you; my name is Eric, and I hope you are having a wonderful day.
My hobbies include Chess, Muy Thai, cooking, reading, writing, sitting under the sun, sailing, marathon running, hiking, and meditation.
My favorite activity is relentless self-improvement and continuously optimizing my life.
My past exp includes ad optimization for Snap Inc, consulting for fortune 500 through the Chapter 11 bankruptcy process, Dark Matter research at Carnegie Melon University with my brother's team, and helping found CartRev. This social commerce platform had over 100 Shopify Brands using its SAAS platform.
I am very fortunate to be in a great spot working with amazing people and having amazing friends.
Presently, I am one of the founders of SHOPX and view growth as my main responsibility. I mean the growth of token holder value, by whatever means necessary, within the bounds of reason.
My top 3 traits are endless endurance, top-tier perception, and thick skin.
Learn more about Eric Mchugh on the following resources: