Unlocking Semantic SEO and AI: A Discussion with Laurent Bourrelly (#554)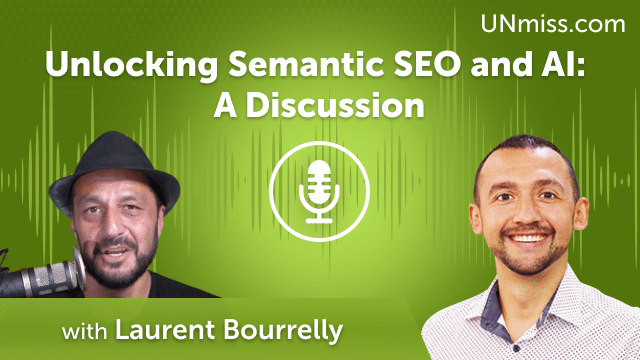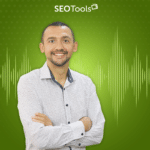 In today's digital age, the synergy between Semantic SEO and AI is more vital than ever. Join us as we explore this fascinating topic with Laurent Bourrelly, a seasoned expert in the field of digital marketing.
Laurent has mastered the art and science of Semantic SEO and AI. His insights and techniques have helped numerous businesses amplify their online presence and rankings.
In this exciting episode, Laurent breaks down complex concepts into digestible pieces, illuminating the path to success in Semantic SEO using AI. Whether you're a seasoned professional or new to digital marketing, this conversation is sure to provide valuable insights.
Questions:
Laurent, could you tell us about your journey into Semantic SEO and AI?
How would you explain Semantic SEO to someone new to the field?
Can you share some examples of how AI is shaping Semantic SEO?
What are the common challenges businesses face in implementing Semantic SEO and how can they overcome them?
How can businesses effectively integrate AI into their Semantic SEO strategies?
What trends do you foresee in Semantic SEO and AI in the near future?
Any advice for marketers looking to leverage Semantic SEO and AI for their digital marketing strategy?
Get ready for a deep dive into Semantic SEO and AI. Don't miss out!
Learn more about Laurent Bourrelly on the following resources:
Website:
https://www.laurentbourrelly.com/
Linkedin:
https://www.linkedin.com/in/laurentbourrelly/
Twitter:
https://twitter.com/seoconspiracy
I'm Anatolii Ulitovskyi.
My sole purpose is to help you get more relevant traffic ASAP.
Let me start growing your business with a FREE analysis.