Unleashing AI's Impact: More Powerful Than Fire or Electricity with Jalali Hartman (#574)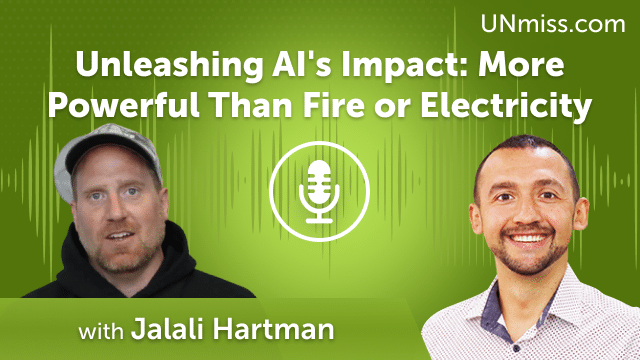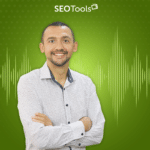 Imagine something more influential than fire or electricity. Seem impossible? Not according to Google's CEO. And who's inclined to challenge that? Jalali Hartman is here to take us on a deep dive into this exciting statement.
Jalali, an AI visionary and innovator, unpacks the immense potential of AI technology in our conversation. Through compelling narratives and insights, he reveals why AI might indeed outstrip these crucial discoveries in its impact on humanity.
Get ready for an eye-opening exploration as we address these seven questions:
How did you embark on your journey in the world of AI?
Why do you think Google's CEO equates AI's impact to fire or electricity?
Can you share real-life applications where AI has made a significant difference?
How is AI reshaping industries and professions?
What are the ethical implications and challenges of AI, and how can they be managed?
Do you have a specific AI innovation or project that you're proud of?
How do you envision the future of AI and its role in our lives?
In this thrilling episode, we'll delve into the profound influence AI could have on our lives, industries, and the world at large. Don't miss out on this enlightening journey. Tune in and discover why AI could be our era's most transformative force.
Learn more about Jalali Hartmanon the following resources:
Website:
https://robauto.ai/
Linkedin:
https://www.linkedin.com/in/jalali/
Twitter:
https://twitter.com/jalali_hartman
I'm Anatolii Ulitovskyi.
My sole purpose is to help you get more relevant traffic ASAP.
Let me start growing your business with a FREE analysis.