178. New Product Launch And Development With Andrew Deutsch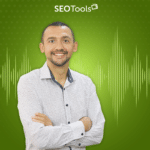 New products are always a big challenge to develop.
How to launch marketing campaigns?
Andrew Deutsch shares his valuable insights.
Marketers create the right image, target customers, establish brand values and develop sales strategies.
It is essential to analyze customer needs, identify their wants, and explore possible options.
Make sure that your new product has an exemplary user interface and will be easy to use.
Your customers should understand what they are buying and how they should use it.
Create better usability testing and analytics tools.
So, you can see what works best for your customers and when they are not willing to use something.
Watch or listen to the entire episode with Andrew Deutsch to know more.
Wanna get more traffic? Submit your request on my website – https://unmiss.com/.
Here is our sponsor – Ahrefs which provides SEO tools and resources to grow your traffic.
Learn more about Andrew Deutsch on the following resources:
Website: https://smartsoda.com/
Linkedin: https://www.linkedin.com/in/andrew-deutsch-2445936/
I'm Anatolii Ulitovskyi.
My sole purpose is to help you get more relevant traffic ASAP.
Let me start growing your business with a FREE analysis.