Navigating the Upcoming 'Cookie Collapse': Insights on Attribution with Jeff Greenfield (#632)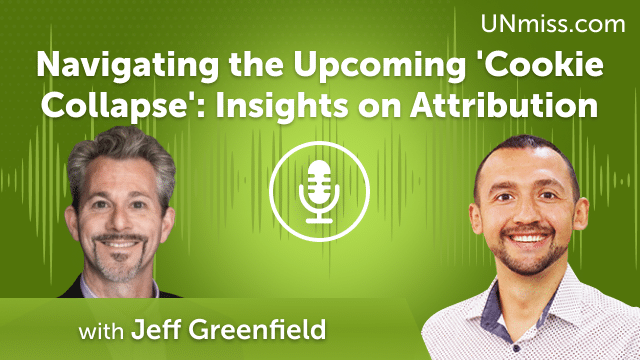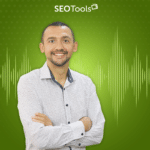 Cookies crumbling? Marketing world trembling? Ready for the 'cookie collapse'? Renowned attribution expert, Jeff Greenfield is here to ease your worries and arm you with the insights to navigate through this shift.
In this episode, Jeff will share:
– His in-depth understanding of attribution and the role of cookies.
– Insights into the imminent 'cookie collapse' and its impact.
– Strategies for marketers to adapt and thrive in the post-cookie world.
– Real-life examples of brands navigating this shift successfully.
Jeff's journey is a testament to the power of staying adaptable in the rapidly changing digital landscape. Having foreseen the 'cookie collapse', he tailored his approach to attribution, helping brands maintain their marketing momentum even in the face of significant shifts.
For marketers, brand managers, or anyone intrigued by the evolving digital marketing landscape, this episode is an invaluable resource. With Jeff's insights, we'll understand the 'cookie collapse', the strategies to survive and thrive, and real stories of resilience and adaptability.
So, buckle up for a journey into the future of marketing with Jeff Greenfield. It's time to embrace the cookie collapse and turn it into an opportunity for growth. Let's dive in!
Learn more about Jeff Greenfield following resources:
Website:
https://provalytics.com/
LinkedIn:
https://www.linkedin.com/in/jeffgreenfield/
Twitter:
https://twitter.com/jeffgreenfield
I'm Anatolii Ulitovskyi.
My sole purpose is to help you get more relevant traffic ASAP.
Let me start growing your business with a FREE analysis.