Scott Desgrosseilliers: Navigating the Crossroads of Marketing Attribution, AI, and IOS 17 (#594)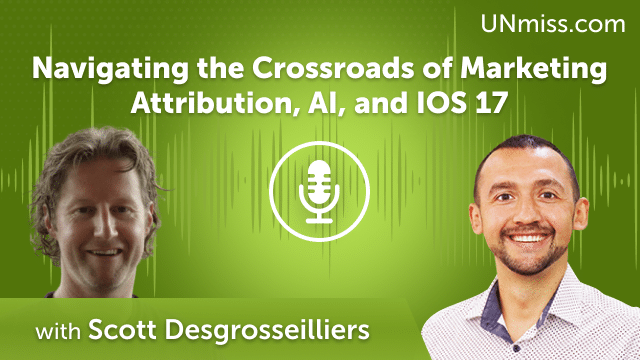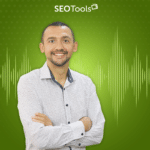 Get ready for a captivating conversation with Scott Desgrosseilliers in this fascinating episode. Scott's exceptional understanding of marketing attribution, AI, and the implications of IOS 17 on digital marketing provides a unique and valuable perspective.
We'll explore the complexities of marketing attribution in the era of AI and IOS 17. Scott's insights will help demystify these interconnected topics and highlight their implications for businesses and marketers.
Here are the engaging questions we'll explore:
How does AI impact marketing attribution and how can marketers adapt?
How has IOS 17 affected marketing strategies and what can we expect in the future?
Could you share an instance where AI and IOS 17 have significantly impacted marketing attribution?
How can businesses best navigate the changes brought about by AI and IOS 17?
How does understanding marketing attribution contribute to successful digital marketing campaigns?
What challenges do businesses face when implementing AI in their marketing efforts?
What are your predictions for the future of AI, marketing attribution, and IOS updates?
Join us as we delve into the intricacies of marketing attribution, AI, and IOS 17 with Scott Desgrosseilliers. It's time to stay ahead of the curve in this rapidly evolving digital landscape!
Learn more about Scott Desgrosseilliers the following resources:
Website:
http://WickedReports.com
Linkedin:
https://www.linkedin.com/in/scottd71/
Twitter:
https://twitter.com/wickedreports
I'm Anatolii Ulitovskyi.
My sole purpose is to help you get more relevant traffic ASAP.
Let me start growing your business with a FREE analysis.