Allen MacCannell: Mastering White Label SEO (#531)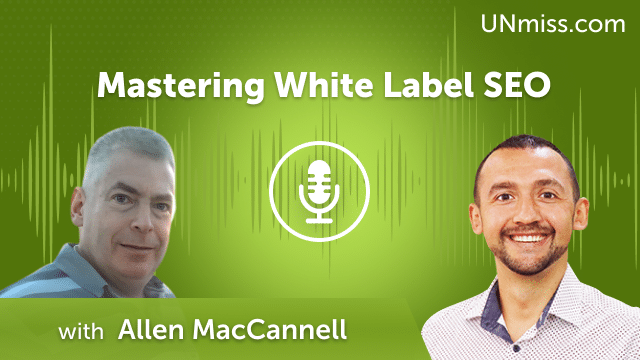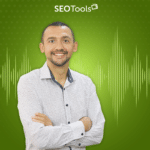 Dive into the world of white label SEO with expert Allen MacCannell as he reveals the advantages of this business model and offers valuable insights on how to excel in this niche. Learn how to effectively manage white label SEO projects and enhance your digital marketing services.
Our conversation with Allen MacCannell covers these crucial topics:
Understanding white label SEO and its importance in today's digital marketing landscape.
The benefits of incorporating white label SEO into your agency's offerings.
Best practices for selecting and partnering with white label SEO providers.
Strategies for managing and scaling your white label SEO projects.
Tips for maintaining quality and consistency in your white label SEO services.
Overcoming common challenges in white label SEO partnerships.
Future trends in white label SEO and staying ahead of the curve.
In summary, Allen MacCannell's expertise in white label SEO can help you unlock the potential of this business model, expand your service offerings, and achieve greater success in the digital marketing space. By implementing his tips and strategies, you can build strong partnerships, deliver quality SEO services, and grow your agency's reputation.
Don't miss this informative episode with Allen MacCannell as he shares his insights on mastering white label SEO. Learn from an industry expert and discover how to leverage white label SEO services to enhance your digital marketing business, improve client satisfaction, and secure long-term success.
Please ask any questions or share your thoughts in the comments section below. If you're looking for more helpful podcasts that can guide you in the right direction, simply search for "UNmiss podcast" on Google.
Learn more about Allen MacCannell on the following resources:
Website:
https://www.webceo.com/
Linkedin:
https://www.linkedin.com/in/allenmaccannell/
Twitter:
https://twitter.com/CloudBasedSEO
I'm Anatolii Ulitovskyi.
My sole purpose is to help you get more relevant traffic ASAP.
Let me start growing your business with a FREE analysis.