Mastering Google Analytics 4: A Deep Dive into its Privacy-Centric Aspect with Nidhal Firoze (#601)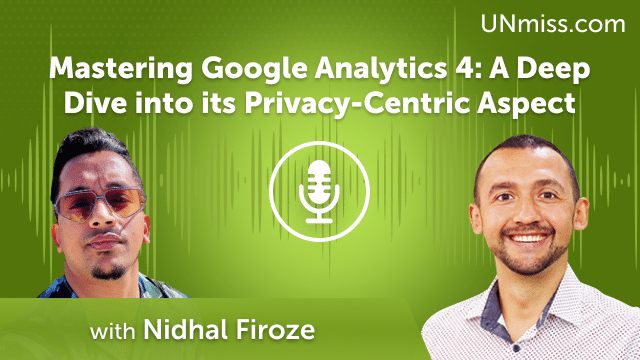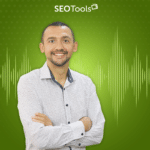 We're thrilled to have Nidhal Firoze on our next episode to unpack the privacy-centric aspect of Google Analytics 4 (GA4). This episode will be a goldmine for those looking to gain a thorough understanding of GA4 and its privacy features, especially in an era where data privacy is a prime concern.
Nidhal is a seasoned professional with extensive experience in Google Analytics, making him the perfect guide to navigate through the privacy features and implications of GA4. He will help demystify the complexities surrounding privacy issues in digital marketing and share invaluable insights into leveraging GA4 for your business's benefit.
During our conversation, we plan to discuss the following questions:
Can you elaborate on the privacy-centric aspects of Google Analytics 4?
How does GA4 differ from its predecessors concerning privacy features?
How do these privacy features influence data collection and interpretation?
Can you share examples of how businesses have successfully navigated GA4's privacy aspects?
What are the potential challenges businesses may face when transitioning to GA4, and how can they overcome these hurdles?
How can businesses ensure they're fully compliant with privacy laws and regulations when using GA4?
What future developments can we expect in Google Analytics concerning privacy?
Stay tuned for this enlightening conversation with Nidhal Firoze. This episode will be a stepping stone for you to understand and navigate the privacy-centric world of Google Analytics 4. Join us to stay ahead in your digital marketing game with expert insights and guidance.
Learn more about Nidhal Firoze the following resources:
Linkedin:
https://www.linkedin.com/in/nidhalfiroze/
I'm Anatolii Ulitovskyi.
My sole purpose is to help you get more relevant traffic ASAP.
Let me start growing your business with a FREE analysis.