54. How To Set Up PPC campaigns with Masood Akbarzai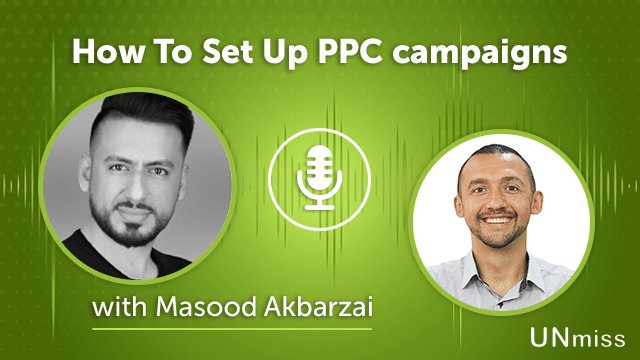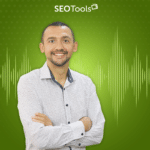 PPC helps to sell now but it's not always the case.
You should use various channels before jumping to paid marketing.
Masood Akbarzai shares his valuable insights.
He is an entrepreneur and a polyglot consultant with a diverse portfolio of experience in business intelligence, digital marketing, algorithms, data intelligence, eCommerce, and integrated financial and management systems — for numerous industries.
He has been a public speaker at Google.
He is an expert in commercial & residential real estate, international trade, procurement, retail, franchising, renewable energy, Chemical & Process Engineering (operations, design, safety, risk & economics) of manufacturing industries.
His business establishments include the launch of an international franchise brand in the U.K., real estate, eCommerce, and a Digital Marketing Consultancy & Agency that counsels, and serves — SME's, upmarket, and other marketing agencies.
He was the founder of Akbarzai UK, the pioneer franchising start-up company for the launch of Canada's largest specialty coffee retailer in the U.K.; The Second Cup Coffee Company Inc.
Masood excels in working as an interlocutor for a multitude of organizations.
He counsels senior executives and versatile organizations.
He has advised businesses within financial institutions, Fintech, SaaS, eCommerce, real estate, and the public sector.
Being a philanthropist, helping those who are less fortunate is something he passionately believes in and he actively takes time out, to work for such causes.
He is Business Development Director of Akbarzai Group, he counsels the group in forensic, technical, and financial audits.
He advises the group on risks.
He develops mathematical computational models and integrated management systems for the mining business of the group.
Learn more about Masood Akbarzai on the following resources:
Website: http://businessintelpro.com/
LinkedIn: https://www.linkedin.com/in/masoodakbarzai/
I'm Anatolii Ulitovskyi.
My sole purpose is to help you get more relevant traffic ASAP.
Let me start growing your business with a FREE analysis.