Ela Iliesi-Visan: Outsmart SEO Obstacles: Tips to Boost Your Website's Performance (#548)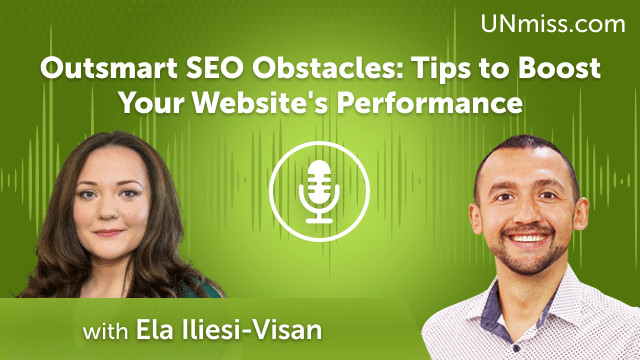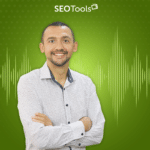 In this episode, join us as we welcome Ela Iliesi-Visan, an SEO expert with a wealth of experience in helping websites overcome common obstacles and improve their performance. Ela shares invaluable tips and insights to help you navigate the complex world of SEO and boost your website's ranking.
During our conversation, we cover these essential topics with Ela Iliesi-Visan:
Identifying the most common SEO obstacles that websites face.
Technical SEO tips for optimizing website performance and speed.
Crafting high-quality content that attracts both users and search engines.
Utilizing internal and external linking strategies to enhance your website's authority.
Implementing proper keyword research and targeting techniques.
Adapting your SEO strategy to ever-changing search engine algorithms.
Tracking your SEO efforts and making data-driven decisions for continuous improvement.
By the end of this episode, you'll be equipped with actionable SEO tips to help you overcome the most common obstacles and enhance your website's performance. Ela Iliesi-Visan's expertise and advice will empower you to optimize your site and achieve better search rankings.
Don't miss this opportunity to learn from Ela Iliesi-Visan as we explore the world of SEO and discuss practical solutions for boosting your website's performance. Stay ahead of the competition with an effective SEO strategy and watch your online presence grow!
Please ask any questions or share your thoughts in the comments section below. If you're looking for more helpful podcasts that can guide you in the right direction, simply search for "UNmiss podcast" on Google.
For viral content ideas:
For content creation and distribution:
Sites with my courses:
https://londonmarketingacademy.com/
https://www.udemy.com/course/seo-course-for-beginners/
Learn more about Ela Iliesi-Visan on the following resources:
Website:
https://makeitacademy.com/ 
Linkedin:
https://www.linkedin.com/in/elailiesi 
Facebook:
https://www.facebook.com/elailiesi
I'm Anatolii Ulitovskyi.
My sole purpose is to help you get more relevant traffic ASAP.
Let me start growing your business with a FREE analysis.