Jo Blood: Creating a Pain-Free Workstation for Successful Hybrid Working (#607)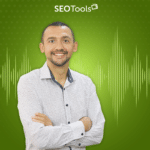 We're excited to welcome Jo Blood in our next episode, a renowned expert in the field of workplace ergonomics and hybrid working strategies. If you've been struggling with discomfort or pain while working, or if you're seeking effective ways to succeed in a hybrid work environment, this episode is for you.
Jo has extensive experience in advising on creating ergonomic and pain-free workstations. Her expertise extends to the challenges and best practices of hybrid working, an increasingly relevant topic in today's work landscape.
During our informative chat, we will be focusing on these key questions:
Can you share some essential tips on setting up a pain-free workstation?
What are the common mistakes people make when arranging their workstations?
How can a properly set workstation contribute to overall productivity?
Can you give us a brief on the concept of hybrid working?
What are some effective strategies for successful hybrid working?
How can we balance ergonomics between an office and home in a hybrid setting?
Could you share a success story of implementing your advice in a real work scenario?
Join us for this episode with Jo Blood, and equip yourself with knowledge that could significantly enhance your work comfort, productivity, and overall hybrid work experience. You won't want to miss it!
Learn more about Jo Blood following resources:
Website:
https://posturepeople.co.uk/
Linkedin:
https://www.linkedin.com/in/jo-blood-84ab3912/
Twitter:
https://twitter.com/PosturePeopleUK
I'm Anatolii Ulitovskyi.
My sole purpose is to help you get more relevant traffic ASAP.
Let me start growing your business with a FREE analysis.