Ben Fitzpatrick: Revolutionizing Marketing Workflows: Integrating AI & ChatGPT for Business Success (#545)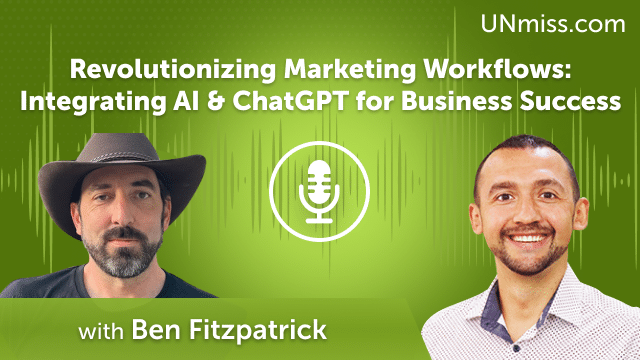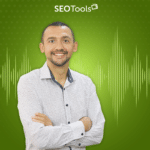 In this episode, we welcome Ben Fitzpatrick to discuss the exciting potential of integrating AI into marketing workflows, with a specific focus on ChatGPT. Ben shares his experience in running paid training programs on ChatGPT, consulting businesses on AI integration, and creating AI-generated content for the Strategy Led Podcast.
Join us as we explore these key topics in AI and marketing with Ben Fitzpatrick:
The growing importance of AI in modern marketing workflows and strategies.
The potential of ChatGPT in transforming various aspects of marketing and business operations.
The benefits and challenges of integrating AI into your marketing processes.
How to effectively train and leverage ChatGPT for content creation and other tasks.
Real-world examples and success stories of businesses using ChatGPT and AI in their marketing efforts.
Future trends and developments to watch for in the AI and marketing landscape.
Tips for businesses looking to adopt AI and ChatGPT to enhance their marketing and overall performance.
By the end of this episode, you'll gain valuable insights into the integration of AI and ChatGPT in marketing workflows, and how businesses can leverage this technology for success. Ben Fitzpatrick shares his expertise and experiences, offering practical advice and inspiring examples for marketers and businesses eager to embrace the power of AI.
Don't miss this engaging conversation with Ben Fitzpatrick as we explore the potential of AI and ChatGPT in revolutionizing marketing workflows and driving business success. Learn how to effectively integrate AI into your marketing strategies and transform your operations for a more efficient, innovative, and competitive future.
Please ask any questions or share your thoughts in the comments section below. If you're looking for more helpful podcasts that can guide you in the right direction, simply search for "UNmiss podcast" on Google.
Learn more about Ben Fitzpatrick on the following resources:
Website:
https://www.webprofits.com.au/
Linkedin:
https://www.linkedin.com/in/ben-fitz/
I'm Anatolii Ulitovskyi.
My sole purpose is to help you get more relevant traffic ASAP.
Let me start growing your business with a FREE analysis.