61. How To Develop Innovative Marketing Strategies with Andrew Deutsch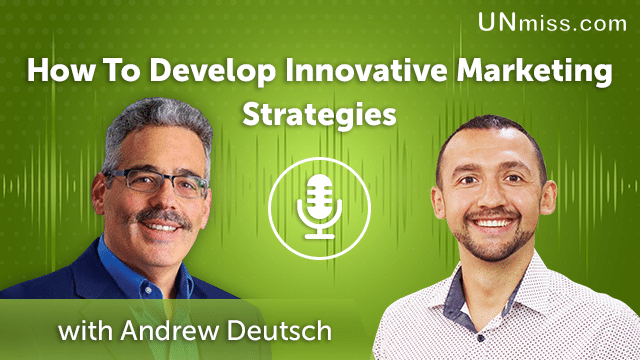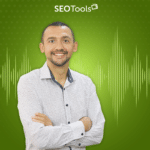 Most businesses have no documented marketing strategy.
That's why results are far away from the best.
Andrew Deutsch shares his valuable insights.
He is a multilingual Marketing Leader with broad based expertise galvanizing teams to develop innovative and effective strategies.
Spearheading innovative campaigns proven to drive demand and cultivate sales success in highly competitive companies and brands from conception to market success.
Expertise in including and inspiring key stakeholders to collaborate and build value propositions and comprehensive marketing roadmaps designed to strengthen brand influence and grow sales.
He is an innovatively effective change leader who leverages true passion and an unwavering commitment to excellence.
Consistently navigating the complex waters of business to secure positive results in all markets and economic conditions by welcoming and guiding the contributions of others.
CORE COMPETENCIES
* Proven Record Revenue Growth
* Leadership Through Inclusion and Team Building
* Development of Comprehensive Strategic Marketing Plans
* Repeated New Product Launches from Concept to Sales
* Extensive Experience in Market & Industry Analysis
* Team Acceptance and Adoption of New Technology
* Designing Effective Sales and Marketing Collateral
* Building & Launching Brand Development Initiatives
* Effective Project Management Leadership
* Adept in Digital Marketing Automation
* Gaining Insight into Customer Perspectives
* Securing Client Growth and Brand Recognition
Learn more about Andrew Deutsch on the following resources:
LinkedIn: https://www.linkedin.com/in/andrew-deutsch-2445936/
I'm Anatolii Ulitovskyi.
My sole purpose is to help you get more relevant traffic ASAP.
Let me start growing your business with a FREE analysis.