Mike Grehan: From SEO to CEA: The Evolution (#534)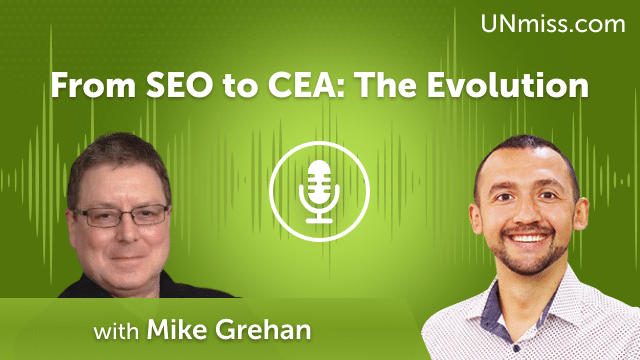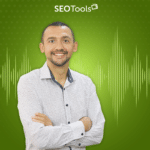 Embark on a fascinating journey through the evolution of SEO and the emergence of Content Experience Analysts with industry veteran Mike Grehan. Explore the developments in technology and search engine optimization, and learn about the future of SEO as we transition to a content-driven landscape.
Our conversation with Mike Grehan covers these essential topics:
The history and evolution of SEO over the past 21 years.
Key technological advancements that have shaped SEO practices.
The emergence of Content Experience Analysts (CEAs) and their role in the industry.
The shift from traditional SEO to content-focused optimization strategies.
Best practices for creating and optimizing content experiences.
The future of SEO and the potential impact of AI and machine learning on content creation.
Staying ahead of the curve in the ever-evolving world of SEO and content marketing.
In summary, Mike Grehan's insights and experience can help you understand the remarkable transformation of SEO over the past two decades and prepare for the emergence of Content Experience Analysts. By adopting his tips and strategies, you can create and optimize content experiences that resonate with your target audience, drive engagement, and boost your online visibility.
Don't miss this insightful episode with Mike Grehan as he shares his wealth of knowledge on the evolution of technology and SEO, and the transition to Content Experience Analysts. Learn from a pioneer in the field and discover how to adapt to the changing landscape of SEO and content marketing to achieve greater success in the digital world.
Please ask any questions or share your thoughts in the comments section below. If you're looking for more helpful podcasts that can guide you in the right direction, simply search for "UNmiss podcast" on Google.
Learn more about Mike Grehan on the following resources:
Website:
http://searchenginestuff.com/
Linkedin:
https://www.linkedin.com/in/mikegrehan/
Twitter:
https://twitter.com/mikegrehan
I'm Anatolii Ulitovskyi.
My sole purpose is to help you get more relevant traffic ASAP.
Let me start growing your business with a FREE analysis.