Kevin Indig: Calculating SEO ROI with A Deep Dive in SEO Forecast (#516)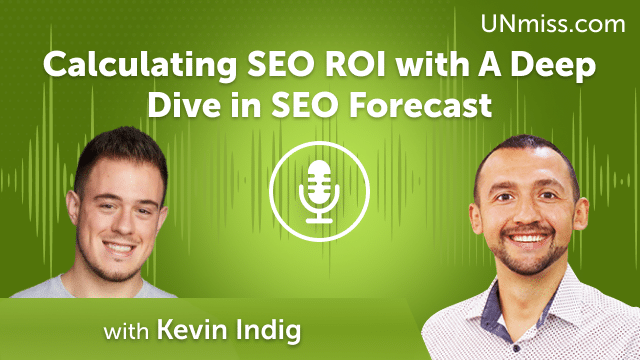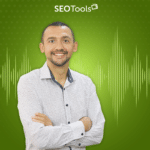 In this informative episode of the Unmiss Podcast, we are excited to welcome Kevin Indig, a seasoned SEO expert with over 12 years of experience and a proven track record in building organic growth engines. Kevin shares his knowledge on how to calculate SEO ROI and make data-driven decisions to optimize your marketing efforts.
Drawing from his extensive background in SEO, CRO, lifecycle marketing, and content strategies for SaaS companies, marketplaces, and large e-commerce players, Kevin provides invaluable insights into the world of SEO and its impact on business growth.
We tackle the following key questions with Kevin Indig:
How did you get started in SEO and what inspired you to specialize in organic growth engines?
Can you walk us through the process of calculating SEO ROI for businesses of different sizes and industries?
What are the most common challenges businesses face when trying to measure and optimize their SEO ROI?
How can companies effectively use data analytics to make better decisions regarding their SEO strategies?
What are the key factors that can significantly impact a company's SEO ROI, and how can they be addressed?
How do you approach SEO for SaaS companies, marketplaces, and large e-commerce players differently, and what can businesses learn from these approaches?
Can you share some success stories or best practices from your experience in helping companies acquire over 100M users through SEO?
In conclusion, Kevin Indig's expertise offers a comprehensive understanding of the intricacies involved in calculating and optimizing SEO ROI. By leveraging his insights, businesses can make data-driven decisions and improve their marketing efforts to drive substantial growth.
Don't miss this fascinating episode with Kevin Indig, where he demystifies the process of calculating SEO ROI and shares his wealth of knowledge to help businesses succeed in the competitive digital landscape. Learn from the best and take your SEO game to new heights.
Learn more about Kevin Indig on the following resources:
Website:
http://www.kevin-indig.com/
Linkedin:
https://www.linkedin.com/in/kevinindig/
Twitter:
https://twitter.com/Kevin_Indig
I'm Anatolii Ulitovskyi.
My sole purpose is to help you get more relevant traffic ASAP.
Let me start growing your business with a FREE analysis.