Marketing Agency VS Marketing Firm (What Do They Actually Do?)
I'm the founder of a marketing agency.
My clients often ask me, what is the difference between a marketing agency and a marketing firm?
In this post, we'll explore how a marketing agency and a marketing firm differ from each other, if at all. Let's get started.
I'm Anatolii Ulitovskyi.
My sole purpose is to help you get more relevant traffic ASAP.
Let me start growing your business with a FREE analysis.
Is there a difference between a marketing agency vs a marketing firm?
When considering the difference between the words "agency" and "firm", at first it can seem as though it's just semantics.
The terms "agency" and "firm" may seem interchangeable to most, however, they are, in fact, much different.
While they both specialize in marketing, there are key differences between the two in terms of what they actually do, their capabilities, and the outcomes you can expect.
If you're looking for a specific service, it matters whether you move forward with a marketing agency or a marketing firm.
Having a firm understanding of the difference between the two ensures you're able to find the right marketing partner best-suited to meet your needs.
What is a marketing agency?
The term "marketing agency" is more often used than the term "marketing firm" because it generates higher volumes and more clicks on Google.
As you can see below, the term "marketing agency" generates nearly four times more searches and five times more clicks than using the word "firm."
Despite the stark difference in search interest and conversions, it's important to understand the distinction between these two types of businesses.
A full-service marketing agency provides a vast array of creative services for clients. Some of these services may include content creation, branding, social media marketing, public relations, and more.
You may choose to work with a specialized marketing agency on one aspect of marketing, such as your social media growth, or you may opt for a more integrated approach where they work strategically on multiple campaigns across multiple marketing channels.
When you work with an agency, you typically work with one point of contact known as an account manager.
Your account manager is responsible for making sure you're achieving your marketing goals, suggesting optimizations to improve your campaigns, overseeing your projects, and tracking your progress.
It's normal to meet with your account manager at regular intervals, whether that be weekly, bi-weekly, or monthly. Many marketing agencies are capable of handling a multitude of marketing activities and channels to create a comprehensive offering.
A few services marketing agencies may offer include:
Website design and development
Graphic design
Search engine optimization (SEO)
Creative and brand strategy
Paid media and online advertising
Content marketing
Social media and email marketing
Data analytics and visualization
What is a marketing firm?
Consider a law firm. This type of firm is one that resonates with most as most people have heard of a law firm and understand what it is.
In law firms, a group of professionals with specialized services work for one company. A marketing firm is no different.
A marketing firm is a group of marketing professionals specializing in one or two areas of marketing. For example, a PR firm is a group of PR professionals who help implement PR campaigns for clients.
However, you wouldn't turn to a PR firm to help you execute your social media marketing strategy, or any other marketing campaign for that matter.
Should I use a marketing agency or firm?
This choice will be dependent on your organization's goals and needs. If you're a smaller business with a lean marketing team, you may need more marketing support.
In this instance, you may want to turn to an agency who can handle more aspects of your marketing campaigns and strategy rather than focusing on one area of marketing.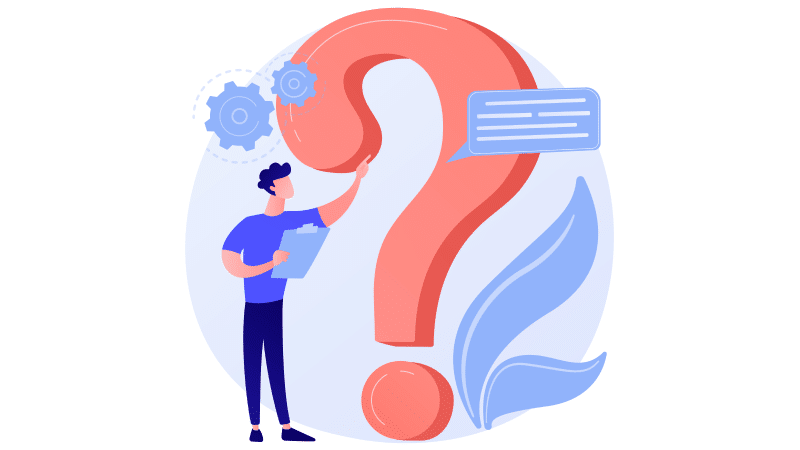 For larger businesses, you may have a large marketing department, but not enough time or resources to dedicate towards PR. In this case, you may want to find a PR firm who can handle byline pitching, press release distribution, and press release strategy.
Keep in mind that your marketing agency or firm should feel like an extension of your team. They can and should complement and support your existing teams.
Ultimately, they're hired to make your life easier and provide the expertise needed or missing for your marketing efforts.
Regardless of which you choose to move forward with (agency or firm), make sure it aligns with your business goals to propel your marketing strategy forward. It should feel like a mutually beneficial partnership.
How do I choose which marketing agency or firm to work with?
Consider the vetting process as an interview.
The firm or agency is trying to win your business, which puts you in charge of interviewing them.
Just as you would assess a job candidate, you too should assess the firm you may be working with.
What questions do you ask, and what answers are you looking for? Read on to learn more.
When determining whether to use a marketing agency or firm, there are a few questions you may want to consider:
How can they add value to the work you're already doing?
Do they seem reliable and trustworthy?
What level of support will they provide and is support an additional fee?
Do they have any similar clients in your industry?
Can they point you towards any relevant case studies to showcase results they've achieved for other clients?
Do they primarily work with small businesses or larger businesses?
How long have they been in business?
Is there anyone from their current customer base that you can speak to that would attest to their service?
Ultimately, you want a partner who has experience working with other businesses in your niche and the size of your business.
For example, if you choose to work with an agency that only has experience working with large businesses but you're a small startup, they likely won't have a realistic understanding of how a startup operates.
This may lead to more work on your end educating the firm on how your startup handles your marketing campaigns and why they differ from larger-scale organizations.
How much should I pay a marketing agency or firm?
If you're interested in working with a marketing agency or firm, it's crucial to set aside the budget for it.
As with most services, the agencies or firms that offer more work for a cheaper price typically aren't worth the price you'll pay.
Yes, they may deliver more work – but is the work high-quality?
Consider adopting the following mindset when considering the budget you'll allocate towards a marketing agency or firm.
Think less in a mindset of abundance and more in a mindset of relevance. Quality far surpasses quantity when it comes to marketing services.
This is why it's essential to meet with several vendors to determine which will be best able to meet your needs, who you build the best rapport with, and get multiple price quotes.
When considering the budget you should allocate for a marketing firm or agency, use the average budget others in your industry spend as a benchmark.
According to the CMO Survey, the average marketing spend for B2B and B2C segments is around 6-11% of their revenue.
Industries such as banking, finance, and insurance are willing to spend upwards of 15.6% of their revenue; retail and wholesale segments typically pay less at 2.5%.
It's also important to consider the hourly rates typically charged. The average price for marketing services in the USA, Canada, and United Kingdom are outlined in the infographic below (sourced from Credo.)
Conclusion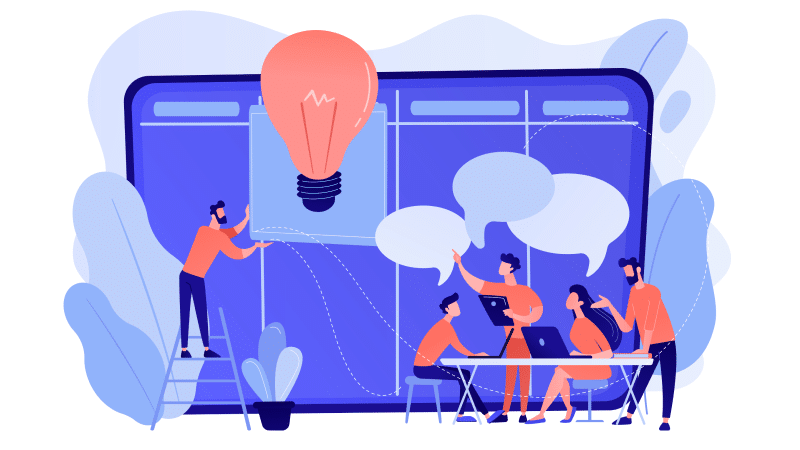 There is no shortage of marketing agencies and firms who want your business. However, you need to ensure your choice is suited to your business' unique goals and needs.
Consider first what your marketing needs are. Do you need a firm that can focus on a single aspect of your marketing needs that you don't have the bandwidth to take on?
Or do you need an agency who can take the reins of your campaign efforts across multiple marketing channels and specialties?
Then, decide how to allocate your marketing budget. Have a solid understanding of what others in your industry typically devote towards their marketing budgets and try to align it with your budget, if possible.
Additionally, keep in mind that cheaper doesn't always mean better. Understand the level of support the vendor is looking to offer and do your due diligence when checking their references and client testimonials.
Ultimately, you want to make sure the marketing agency or firm you choose is the right fit for your business and vice versa. Marketing is a long-term approach and you want to make sure you're in it for the long run with a good partner.
The goal is to create less work for you and your partner while meeting your business objectives.
Recommended additional reading: