Unlocking Local SEO with GBP – A Conversation with Ben Fisher (#627)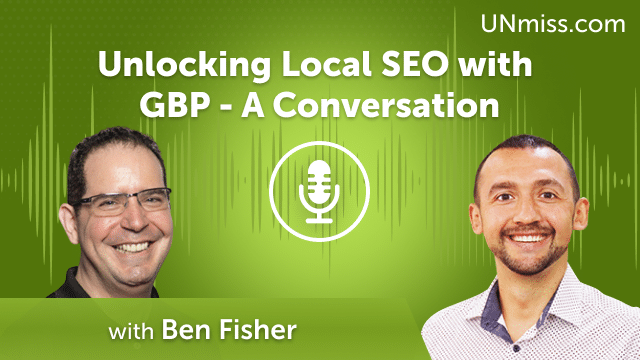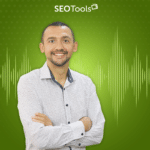 In an increasingly connected world, local businesses must leverage the right tools to boost their visibility online. One such tool is Google Business Profile (GBP), an important element for successful local SEO. In this episode, we are joined by local SEO expert Ben Fisher, who will help us explore the potential of GBP for local businesses.
Ben Fisher, a seasoned veteran in the local SEO space, will delve into the intricate workings of GBP, unraveling the tips and tricks that can help businesses gain a local edge. Whether you're a small business owner trying to navigate the SEO world or a marketer looking to refine your strategy, this episode is sure to provide you with actionable insights.
During our conversation, we'll address these key questions:
What is Google Business Profile (GBP) and how does it relate to local SEO?
What advantages does GBP provide for local businesses?
Can you share a success story of a business that maximized their use of GBP?
What are common GBP mistakes that businesses should avoid?
How does GBP fit into a holistic digital marketing strategy?
How has the role of GBP evolved with recent Google updates?
Any tips on how businesses can optimize their GBP for better visibility?
Join us in this exciting episode with Ben Fisher as we dive into the world of local SEO, unearthing the treasures of GBP for businesses to thrive in the local digital landscape. Don't miss out on this opportunity to learn from one of the industry's finest.
Learn more about Ben Fisher following resources:
Website:
https://www.steadydemand.com/
Twitter:
https://twitter.com/thesocialdude
I'm Anatolii Ulitovskyi.
My sole purpose is to help you get more relevant traffic ASAP.
Let me start growing your business with a FREE analysis.