Hrenciuc Daniel: How to unite SEO writing and link building (#462)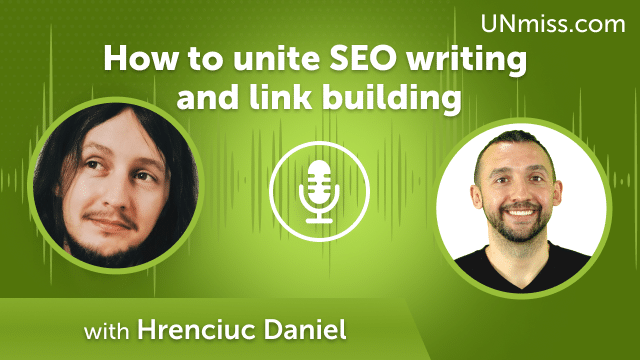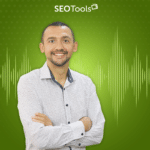 It's no secret that there's a lot of content out there on the internet, but not all of it is created equal. In fact, a majority of it can come across as generic and cliche.
Unfortunately, this means that many websites struggle to get the attention they deserve, with only 9% of the 2 billion websites out there able to achieve organic reach.
That's why it's important to bring your creativity to the table when writing content. But creativity alone isn't enough – people need to know that your original and valuable content exists!
While some might think that link building is all about manipulating rankings, the reality is that it's more about promoting high-quality content that can help solve problems and lead people in the right direction.
Sure, some popular websites might not need to worry about link building thanks to a loyal audience who spread the word, but for most websites, it's a crucial part of getting noticed.
Remember, even the most valuable content won't go very far without a little bit of promotion!
In today's episode, we have a very special guest, Hrenciuc Daniel, who is a renowned SEO expert and a passionate writer. Together, we'll be exploring the fascinating world of SEO writing and link building, and how these two critical elements can work together to take your website to the next level.
During our discussion, we'll be exploring some of the most popular questions about SEO writing and link building, such as:
– What is the most effective way to integrate keywords into your content without compromising its quality or readability?
– How do you find high-quality websites that are willing to link back to your content, and what are some of the best practices for building relationships with them?
– How has the landscape of SEO writing and link building changed over the past few years, and what are some of the most important trends and strategies that businesses need to be aware of?
– What are some of the most common mistakes that businesses make when trying to optimize their content for search engines, and how can you avoid them?
– How do you measure the effectiveness of your SEO writing and link building efforts, and what metrics should you be paying attention to?
As we dive into these and other fascinating questions, you'll gain valuable insights into how you can leverage the power of SEO writing and link building to grow your business, increase your online visibility, and drive more targeted traffic to your website. So buckle up and get ready for an unforgettable journey into the world of digital marketing!
Subscribe for the latest marketing tips – https://unmiss.com/blog
Learn more about Hrenciuc Daniel on the following resources:
Website:
https://surferseo.com/writer/danielhrenciuc/
I'm Anatolii Ulitovskyi.
My sole purpose is to help you get more relevant traffic ASAP.
Let me start growing your business with a FREE analysis.