Mastering Google Listings: Empowering Small Businesses with Amy Toman (#564)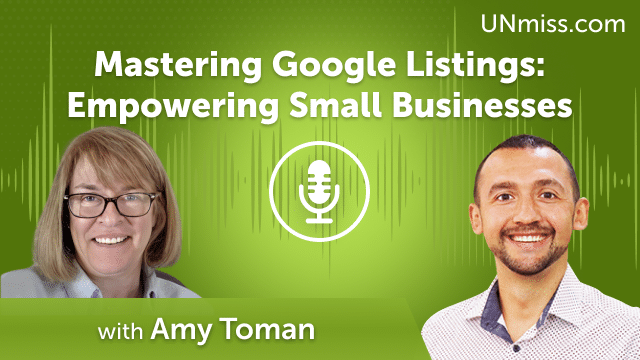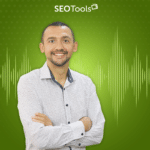 In this informative episode of the Unmiss Podcast, we chat with Amy Toman, a Google forum expert, about the importance of leveraging Google listings for small business marketing and growth.
Here are the key topics we'll discuss with Amy Toman:
The role of Google listings in small business marketing.
Best practices for optimizing Google listings to attract customers.
The impact of Google listings on local SEO and search rankings.
How to manage and update your Google listing for maximum visibility.
The Google forum: A valuable resource for small businesses.
Tips for handling negative reviews and maintaining a positive online reputation.
Integrating Google listings with other digital marketing strategies.
Join us for this enlightening conversation with Amy Toman as she shares her expertise on Google listings and offers valuable advice on how small businesses can make the most of this powerful marketing tool. This episode is perfect for small business owners, marketing professionals, and anyone interested in maximizing their online presence through Google listings.
Learn more about Amy Toman on the following resources:
Website:
https://www.digitallawmarketing.com/about-us/amy-toman/
Linkedin:
https://www.linkedin.com/in/amy-toman-25945047/
Twitter:
https://twitter.com/BubblesUp
I'm Anatolii Ulitovskyi.
My sole purpose is to help you get more relevant traffic ASAP.
Let me start growing your business with a FREE analysis.