79. How To Start A Marketing Career With Sam Frymer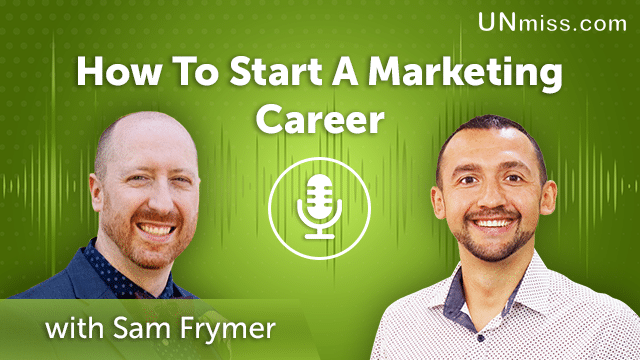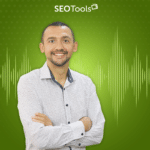 The era of lazy marketers is dead.
How to learn marketing?
Sam Frymer shares his valuable insights.
He was named by LinkedIn as having Top Editor Pick content.
He is also an avid candidate and employee experience advocate and has published a library of pieces on those topics.
You can find his work in the news feed.
He has been featured by Drift, Mayple, Dubb, Lauraeking.com, Centonomy, Indiana University, and other organizations.
His satirical post "Junior Marketing Specialist" was read 955,000 times.
He spent the first 13 years of his career as a Marketing swiss army knife collaborating with strategy, creative, and analytics to deliver remarkable brand experiences.
His work as an adaptive marketer brought him to be an uncommon HubSpot Beta Tester unpacking UX functionality in development and running his own boutique agency for five years.
Previous clients include Applause, Chubby Chickpea, Deep Agile Conference, Education Development Center, and the Great Wall Restaurant.
He got my start writing America Online Instant Messenger (AIM) away messages that maxed out character limits.
Throughout these career adventures, he has been motivated by working on complex problems, as part of a world-class team, and for a mission that reduces customer pain.
Most people hate working on their resumes.
Not Sam.
He loves doing resume rebuilds and helping folks share their story.
This means crafting a new resume word-by-word and brick-by-brick.
His clients come to him looking for change: an upgraded role, getting back in the game after losing a job, a fresh industry, or a rebrand to remain competitive.
He also supports clients with LinkedIn profile reviews and crafting pain letters.
His favorite part of the process is hearing from clients that received multiple offers!
Fees range from $277 – $677 per project.
Ping me for a menu that has more details and client testimonials.
His fun facts:
– He is named after his relative Dr. Samuel Prescott, who rode with Paul Revere in the American Revolution
– He has never eaten at Taco Bell
– He reached the rank of Legend on the brain training app Peak game Partial Match
– He was one of the original Uber drivers in Boston (2013)
Learn more about Trevor Stolber on the following resources:
Linkedin: https://www.linkedin.com/in/samfrymer/
I'm Anatolii Ulitovskyi.
My sole purpose is to help you get more relevant traffic ASAP.
Let me start growing your business with a FREE analysis.