71. How To Manage People Remotely with Teresa Wornstaff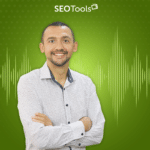 Wanna get the same productivity with remote employees.
Learn how to do it the correct way.
Teresa Wornstaff shares her valuable insights.
She has been on both sides of the management table.
As an employee, she worked for managers who simply didn't understand how to lead, empower, communicate and collaborate.
As a manager, she developed her leadership skills and drew from her teams the absolute best they could offer!
Learning and skill development occurred over many years, countless resources, and lots of introspection.
Her work as a Collaborative Leadership Advisor is the culmination of all of her experiences.
She works with Mid-level manager to executives: fortune 100 to small entrepreneurs.
You will develop skills in the areas of:
Self Empowerment: To know thyself is the beginning of wisdom.
Communication: How to effectively communicate to your audience and how to actively listen.
Collaboration: How to get the best out of your team through empowerment and collaboration.
Strategy: Translate all you have learned into actions that garner results.
Learn more about Teresa Wornstaff on the following resources:
Website: https://teresawornstaff.com/
Linkedin: https://www.linkedin.com/in/teresa-wornstaff/
I'm Anatolii Ulitovskyi.
My sole purpose is to help you get more relevant traffic ASAP.
Let me start growing your business with a FREE analysis.