Simple Link Building Methods 2023 (Episode #39)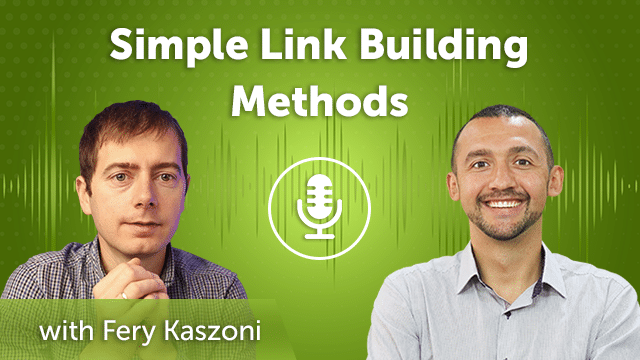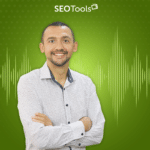 Generic link building is overwhelmed because everyone does it.
Google ignores or punishes black hat techniques that might not work in most cases.
So, what to do?
Fery Kaszoni shares his valuable insights.
He is Managing Director at Search Intelligence Ltd.
He is a search engine enthusiast, and software developer with extensive experience in building complex database systems, CRMs, system integrations, and complex front-end web and mobile applications.
He and his company currently own and operate dozens of web and SAAS platforms and useful online tools, with their network of websites reaching millions of users every month.
Here is a template of a successful outreach pitch:
Fuel shortage: Electric car searches explode 1,600% in one day

Hi [Journalist_name],

Analysis of Google search data reveals that online searches for electric cars in the UK exploded 1,600% on the 24th of September, the day when the petrol station fuel shortages became a widespread phenomenon across the country.

A new finding by car information website Carguide.co.uk reveals that online interest for electric cars skyrocketed to 16 times the average volume in one day, an unprecedented spike in interest for electric cars.

A spokesperson for Carguide.co.uk commented on the findings:

"It's interesting to see how a shortage in fuel for petrol and diesel cars at the petrol stations can cause such a massive hike in online searches for electric cars across the country. This trend will likely continue, as more and more people become conscious of their viability, and almost every major manufacturer is committed to electrifying their vehicle portfolio – with the electric car ranges and capabilities increasing almost exponentially as new models come to market."

Electric vehicle registration is on an upwards trend, with 7,388 registration of pure electric vehicles in August alone (Source: DfT, SMMT, OLEV).

The petrol station fuel shortage is likely to accelerate this trend, and increase the awareness of the general public on electric cars, as people are looking for an alternative to internal combustion engine-powered cars.

I hope this analysis is useful and insightful.

If you need anything else, do feel free to get in touch!

Best wishes,

Fery

fery.kaszoni@search-intelligence.co.uk

0758 629 6699
Learn more about Fery Kaszoni on the following resources:
Website: https://search-intelligence.co.uk/
LinkedIn: https://www.linkedin.com/in/ferenczkaszoni/
I'm Anatolii Ulitovskyi.
My sole purpose is to help you get more relevant traffic ASAP.
Let me start growing your business with a FREE analysis.