Clarissa Filius: Search Intent Optimization Tips for SEO (#433)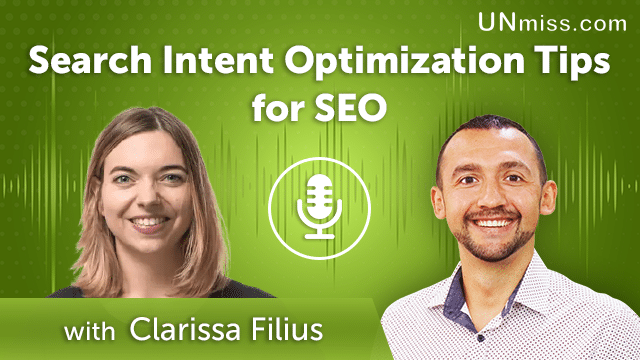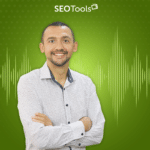 Welcome to the Unmiss Podcast with guest Clarissa Filius! In this episode, we're discussing Search Intent Optimization Tips for SEO. Clarissa Filius, a renowned SEO expert, will share her insights on SEO and how to optimize search intently for success. Here are some of the tips she'll be sharing:
Consider the user intent when optimizing for SEO
Use targeted keywords for better search results
Utilize Google's search console to track progress
Incorporate visuals into your content to attract more attention
As Clarissa Filius says, "Optimizing search intent is essential for SEO success. Utilizing targeted keywords, understanding user intent, and using visuals are all key factors for a successful SEO strategy."
We hope you enjoy this episode of the Unmiss Podcast and that you've gained valuable insights from Clarissa's advice!
Sign up for the latest marketing tips – https://unmiss.com/blog
Learn more about Clarissa Filius on the following resources:
Website:
https://www.iodigital.com/
Linkedin:
https://www.linkedin.com/in/clarissafilius/
Twitter:
https://twitter.com/clarissafilius
I'm Anatolii Ulitovskyi.
My sole purpose is to help you get more relevant traffic ASAP.
Let me start growing your business with a FREE analysis.