367. Google Analytics 4 with MaAnna Stephenson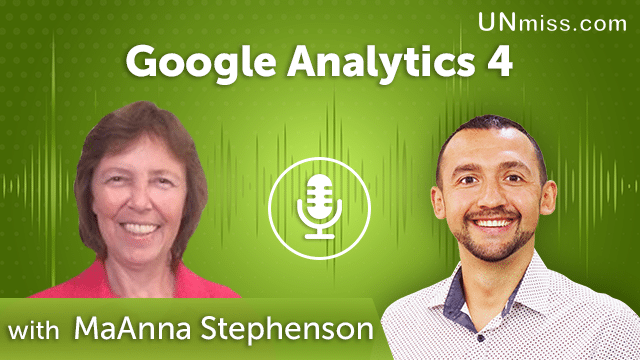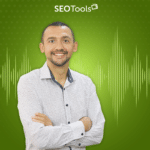 Google Analytics 4 is a new version of Google's free web analytics service. This new version has some features that are not available in the previous versions that will make the analytics experience more intuitive and user-friendly.
Google's latest upgrade will help marketers make better decisions by making it easier to analyze data. The new Google Analytics 4 is faster and more intuitive than its predecessor. Marketers can now get insights into their performance in real time, without waiting hours or days for the results to be generated.
This podcast will discuss some of these features and how they can help you make better decisions for your website.
1) Audience Overview:
The audience overview feature allows you to see who visits your site and what they do while they are there. You can view demographic information such as location, gender, age, and interests to get a better understanding of your visitors.
2) Site Search: Site search is an important feature that helps you understand how people interact with the content on your site. With it, you can find what people are looking for on your site without having to go through all the pages manually or ask them about it in surveys.
3) Real-time Reporting: This feature will allow you to see what visitors do on the site in real-time
The migration from GA3 to GA4 is not complicated, but it does require some time commitment from your team. The steps are outlined below:
– Migrate all your data from GA3 to GA4 using the Data Migration Tool and export all of your data in .csv files.
– Import the .csv files into GA4, one at a time, by going to Admin > Data Management > Data Import.
– Update any customizations made in GA3 by going to Admin > Property Settings > Customization and updating each property as needed.
– Update any tracking code changes made in GA3 by going to Admin > Tracking Code and updating each property as needed.
– Update any filters applied in GA3 by going to Admin > Filters and.
MaAnna Stephenson shares a lot of valuable insights on our podcast.
Watch or listen to the entire episode to know a lot more.
Let's discuss more in our group – https://www.linkedin.com/groups/12416146/.
Get a course – https://learn.blogaid.net/ultimate-ga4-course-for-bloggers/
Learn more about MaAnna Stephenson on the following resources:
Website:
https://blogaid.net/
Linkedin:
https://www.linkedin.com/in/maannastephenson/
Twitter:
https://twitter.com/maannas
I'm Anatolii Ulitovskyi.
My sole purpose is to help you get more relevant traffic ASAP.
Let me start growing your business with a FREE analysis.