281. How To Get Many Views on Video Marketing with Lou Bortone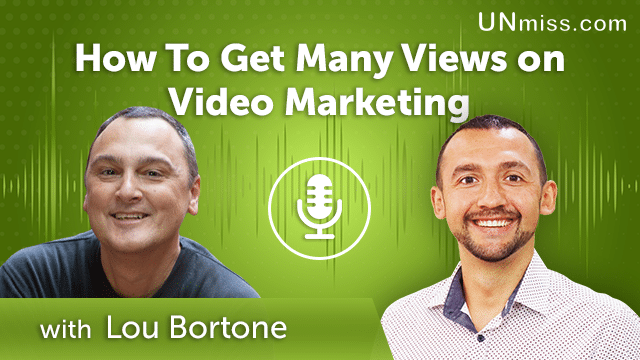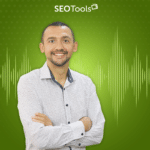 Many customers prefer watching video content instead of web content.
Video content is growing year by year.
I learned this data to launch my YouTube channel in 2017 for Ukrainian clients and then moved to English content in 2020.
During my way, many haters told me – stop it, it's not for you, you're so wrong with that, go away to Yandex.
Luckily, I never listen to them.
Today, my videos got a million views, high engagement, and sales.
Anyway, I feel that it's only the beginning of my journey because the best part comes with perseverance.
I keep learning from the best.
Lou Bortone shares a lot of valuable insights and replies to the following questions:
Are videos effective marketing?
Why is video important for business?
What's the future of video marketing?
What are the benefits of video marketing?
How do businesses use video marketing?
How do you plan video content?
What are the types of video marketing?
Why is video marketing important on social media?
Why do small businesses need video marketing?
Watch or listen to the entire episode to know a lot more.
Let's discuss more in our group – https://www.linkedin.com/groups/12416146/.
Wanna get more traffic? Submit your request on my website – https://unmiss.com/.
Our sponsor – SE Ranking, a top-rated all-in-one SEO platform.
I like SE Ranking for their very accurate rank tracker tool, which shows you daily rankings for your website in 5 search engines, for any location, device, or language.
You can monitor Google Maps results and 35 SERP features for every keyword, and much more!
Just google "SE Ranking Rank tracker" and explore 14-days of the software for free – https://bit.ly/3q0tmRa
Learn more about Lou Bortone on the following resources:
Website:
http://www.loubortone.com
Linkedin:
https://www.linkedin.com/in/loubortone/
Twitter:
https://twitter.com/loubortone
I'm Anatolii Ulitovskyi.
My sole purpose is to help you get more relevant traffic ASAP.
Let me start growing your business with a FREE analysis.