Jeanne Hopkins: Fractional C-level help for companies (#435)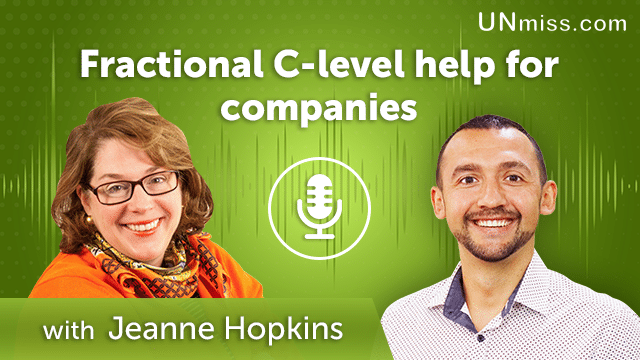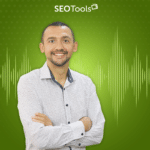 Unmiss is excited to host Jeanne Hopkins as our guest for this episode. She will discuss the role of fractional C-level executives in companies, offering tips, trends, and valuable insights from her experience. Topics will include:
– The benefits of hiring fractional C-level executives
– Identifying the right fractional executive for your company
– Setting up effective communication with a fractional C-level executive
– Best practices for managing a fractional executive
– Challenges and opportunities associated with fractional C-level executives
Fractional C-level executives are the perfect solution for companies that need a high-level executive but don't have the budget or need a full-time executive. Tune in to Unmiss to learn more about how fractional C-level executives can help your company!
Subscribe for the latest marketing tips – https://unmiss.com/blog
Learn more about Jeanne Hopkins on the following resources:
Website:
https://www.onescreen.ai/
Linkedin:
https://www.linkedin.com/in/jeannehopkins/
Twitter:
https://twitter.com/jeannehopkins
I'm Anatolii Ulitovskyi.
My sole purpose is to help you get more relevant traffic ASAP.
Let me start growing your business with a FREE analysis.