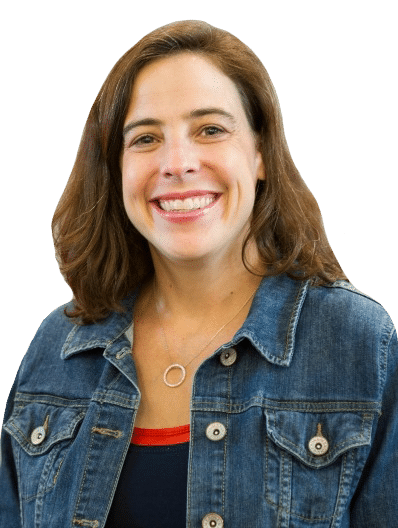 Michele Linn
Chances are you didn't become a marketer to write endless streams of "me too" content that leaves you (and your readers) uninspired.
And you didn't sign up to chase vanity metrics such as likes and shares.
I've been in your shoes.
I have been in the content marketing space since it was considered its own space.
I started blogging about marketing in 2008 and have written hundreds of articles about content marketing. Much of that time was spent at Content Marketing Institute, learning from and educating marketers.
As proud as I was to be one of many people building this industry, I also felt burnt out on the "hamster wheel on content."
I wanted to focus on unique content. And meaningful. And something that genuinely moves the business forward even when there is so much noise.
Enter original research.
Hands down, publishing survey-based research has been the most effective type of content I have published — and many of my clients have reported the same results.
Imagine testing your hypotheses about your industry and learning something new about your audience. Not only does this give you something unique to share, but it's also something your audience wants to hear about.
The results:
✔️ You'll get backlinks as others link to your research and cite you as an authority in your industry.
✔️ You'll get mentions in media and from influencers in your space.
✔️ You'll be able to generate leads and build your email list.
✔️ You'll be invited to speak on their podcast or write an article for their website because you have something new to say data back.
✔️ You'll be able to create a seemingly endless stream of content from one study.
Not only does research work, but many marketers have experienced what I have: this is fun and energizing because you are learning something new and have so many possibilities to create meaningful content.
WHO I WORK WITH
✔️ Marketers working in-house for brands who want to publish research
✔️ Community managers, professional associations, and anyone with an extensive email list who wants to learn how to create credible and compelling research for their clients
LEARN MORE
✔️ Join my monthly virtual meetup for anyone interested in original research, Research Power (Half) Hour: https://mantisresearch.com/research-power-half-hour/
✔️ Sign up for my newsletter, The Data Chronicles: https://mantisresearch.com/subscribe/
✔️ Connect with me on LinkedIn, where I share ideas on how to create better research
Learn more about Michele Linn on the following resources: