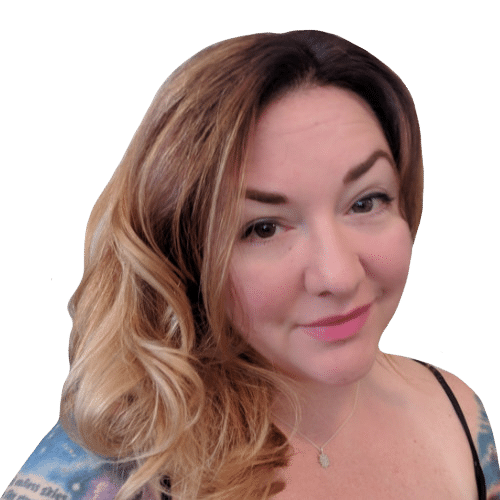 Angie Colee
Why hello there! I'm Angie, a heavily-tattooed rocker turned entrepreneurial coach and force of nature. In my journey from cubicle copywriter to badass business owner I've…
– Done dozens of copy and consulting contracts under my own freelance banner
– Coached hundreds of creative freelancers through finding clients, and landing (and confidently fulfilling on) the gig
– Strategized and written multiple multi-million dollar launches, including two during the COVID-19 pandemic
– Made over $50MM in direct-to-consumer sales with my work
– Drove the crowd wild and got standing ovations with speaking and singing engagements (that counts, right?)
And I'm just getting started.
Since I walked away from my day job, I've worked with some pretty cool people and accomplished some pretty rad shit. I've:
– Created strategies and promos for companies like Masterclass, Copy Chief, The Hustle, Rich Dad Poor Dad, and Product Launch Formula.
– Promoted and spoken at events for thousands of attendees from all over the world.
– Rocked out on stage, belting out tunes with my writing heroes (including direct response marketing legends John Carlton, Kevin Rogers, and Parris Lampropolous)
– Traveled extensively. I've worked (and played) in Colombia, Fiji, and cities all over the United States.
In fact, I'm currently a digital nomad trekking from Airbnb to Airbnb in search of adventure and a place that feels like "home".
I learned a lot on my journey. Now, I want to help you skip the hardest parts, and go directly to confidently strutting your stuff.
Because your stuff kicks ass.
Learn more about Angie Colee on the following resources: