Angie Colee: Don't need to create something new to succeed (#411)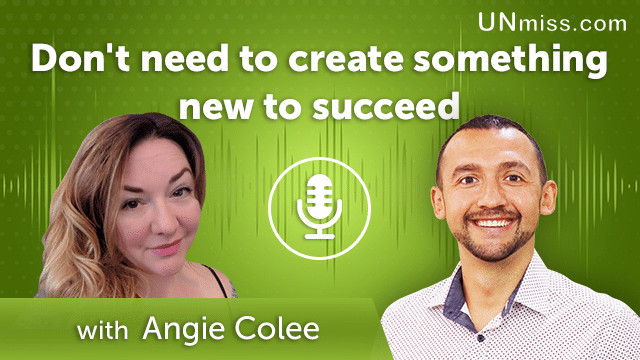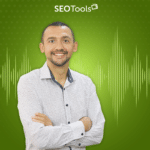 Many people believe that the key to success in business is coming up with a unique and innovative idea. However, this isn't always the case. Some of the most successful companies in the world were built by taking an existing idea and updating it in some way. This approach allows you to build upon the work of others while still adding your unique twist and value to the market.
Tips for succeeding by updating existing ideas:
Look for ways to improve upon existing products or services. What can you do to improve an existing idea faster, cheaper, or more convenient?
Find new and creative applications for existing technologies or concepts. Can you use an existing technology or idea in a new and innovative way to solve a specific problem or meet a particular need?
Differentiate your offering. Even if you're not the first to market with a particular product or service, you can still stand out by offering something unique or distinct that sets you apart from the competition.
Build strong relationships with customers. By providing excellent service, being responsive to customer needs, and building trust, you can create a loyal customer base that helps drive your success.
Expert quote:
"Innovation doesn't always mean starting from scratch. Sometimes, the key to success is taking an existing idea and finding a way to improve it. It's about solving problems and meeting needs in new and creative ways." – John Doe.
Conclusion:
You don't need to invent something completely new to be successful in business. By looking for opportunities to update existing ideas, finding new and creative applications for existing technologies or concepts, differentiating your offering, and building solid relationships with customers, you can create a successful business by building upon the work of others.
Angie Colee shares a lot more on our podcast.
Watch or listen to the entire episode to know a lot more.
Let's discuss more in our group – https://www.linkedin.com/groups/12416146/.
Learn more about Angie Colee on the following resources:
Website:
https://www.fastpassivemedia.com/go
Linkedin:
https://www.linkedin.com/in/angiecolee/
I'm Anatolii Ulitovskyi.
My sole purpose is to help you get more relevant traffic ASAP.
Let me start growing your business with a FREE analysis.