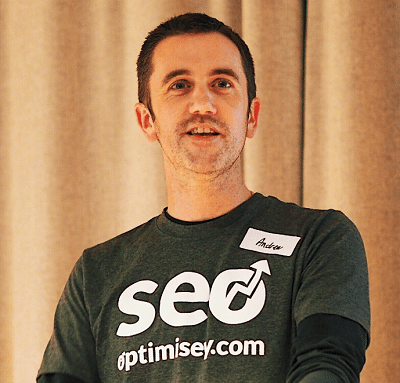 Andrew Optimisey
Andrew Optimisey is an SEO consultant who is delivering more of the right kind of traffic to your website.
With a couple of decades of experience in the world of digital marketing – in roles ranging from content to management and reporting – he can turn the technical and often complex side of search engine optimisation into 'plain English', as well as talk technical with developers.
He's passionate about SEO and spreading the word on what good SEO looks like (to combat all the spammers and snake oil merchants) – so he also runs a series of free-to-attend events where he gets SEO experts to share tips, advice and ideas.
Learn more about Andrew Optimisey on the following resources: