171. Mistakes That Hurt Search Results With Andrew Optimisey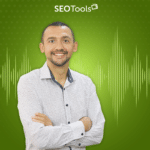 Google has been trying to make the search experience more readable and customized for users.
This includes changes to their algorithms, rearranging the SERPs, and having an easy-to-use interface.
There are still a lot of mistakes that negatively impact Google's search results.
The most common mistake seen in the rankings is over optimization.
If you want your site to rank higher on Google, you need to be sure that your content is relevant and add value to it.
Some SEO mistakes that can damage your ranking include:
– Using black hat techniques like keyword stuffing or link spamming
– Using too many keywords in your content so that it does not appear helpful for searchers
-Mixing anchor text and keywords into one sentence or paragraph;
– Using numbers, punctuation, and special signs such as < > for SEO purposes;
– Making too many links to your website;
– Including backlinks that are unrelated to your target keywords.
Watch or listen to the entire episode to know a lot more.
Learn more about Andrew Optimisey on the following resources:
Website: https://optimisey.com
Linkedin: https://www.linkedin.com/in/andrewcockstarkey/
Twitter: https://twitter.com/optimisey
I'm Anatolii Ulitovskyi.
My sole purpose is to help you get more relevant traffic ASAP.
Let me start growing your business with a FREE analysis.