What Does a Marketing Consultant Actually Do?
Marketing manager, marketing analyst, marketing coordinator… The list of marketing-related roles is endless.
However, each serves a different purpose and some specialize in specific niches.
In this article, we'll discuss the role a marketing consultant plays and why you may want to hire one.
Read the rest of the article to see if this role could benefit your business.
I'm Anatolii Ulitovskyi.
My sole purpose is to help you get more relevant traffic ASAP.
Let me start growing your business with a FREE analysis.
In the marketing industry there is a wide range of roles, and each role has its own distinct responsibilities, specialties, and functions.
Whether you're seeking a specific type of marketing professional to hire on a contract or full-time basis, or trying to break into the marketing industry yourself, it's important to understand the difference between different marketing roles.
A marketing analyst, for example, is vastly different from a content marketer. A role that's often overlooked in the marketing profession is that of a marketing consultant.
Often, marketers and those looking to get their careers started in marketing consider full-time roles within agencies or companies alike. They often forget to consider that they can be their own boss by becoming a self-employed marketing consultant.
A job as a marketing consultant can be a lucrative career, filled with ample opportunities that aren't available to you as a full-time employee.
It also has its own advantages that we'll bring to the surface in the following article. But first, let's dive into what a marketing consultant is and what they do.
What is a marketing consultant?
A marketing consultant is a self-employed individual that provides their expertise to a third-party company to help propel the company's marketing initiatives.
They typically advise companies on how to best discover, reach, engage, and ultimately convert customers, providing strategies for each step of the sales funnel.
However, the scope of their work isn't only limited to strategizing.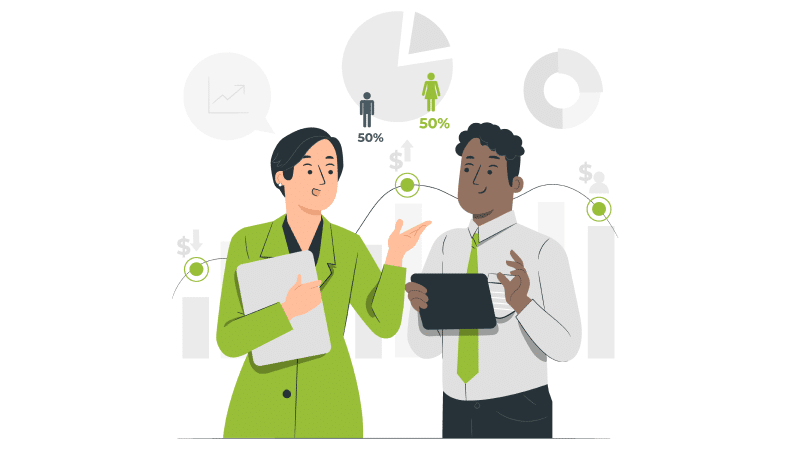 A marketing consultant may also:
Create ideal buyer personas for your business
Conduct a SWOT analysis to determine your business' strengths, weaknesses, opportunities and threats
Improve your branding and messaging
Provide cross-channel growth opportunities and guidance on tools to amplify and grow existing marketing programs
Establish workflows to streamline efforts
Conduct research to identify gaps in marketing optimization and strategy.
Companies will often hire marketing consultants if they don't have their own marketing department or if they want a fresh set of eyes to look at their current marketing initiatives.
They are seen as experts in their field, and should bring to the table a wealth of knowledge to prove their value.
Marketing consulting often entails a deep understanding of more than just digital marketing strategy, but also social media, PR, advertising, email, and content strategy.
How much can a marketing consultant charge?
Consulting can be a lucrative career, and you can increase your rates the more experience and expertise you have.
Typically, in any consulting business, you'll charge your client an hourly rate.
What kind of rate do marketing consultants typically charge? Read on to find out more
As a marketing consultant, your rate will likely vary based on numerous factors:
The number of years you've been consulting
Your portfolio of work
Positive testimonials from previous or current clients
Education (those with graduate degrees may charge more than individuals with undergraduate degrees)
Where you live
All factors considered, the average marketing consultant salary is $68K a year.
Only 13% of all marketing consultants earn over $300K per year.
As a business, should you hire a marketing agency or a marketing consultant? It can be much more cost-effective to work with a marketing consultant as opposed to a marketing agency or an in-house marketing team.
The cost of marketing or advertising agencies will vary, depending on location, number of hours needed, services offered, your individual business needs, and more.
Most small- to mid-sized agencies start at about $2,500 per month for about 12-16 hours of professional time. On the higher side, customers can spend closer to $15,000 a month for about 100-120 hours of professional time.
If you're on the higher end of that price range, you'll undoubtedly spend a substantial amount more paying an agency as opposed to independent consultants.
Additionally, if you have an in-house marketing team, you'll need to pay a salary to each of your employees. The average marketing manager salary in the United States is $114,269, but the range typically falls between $100,243 and $131,151.
In turn, having even a team of one (a marketing manager) will cost you more than hiring an external consultant.
What skills should marketing consultants have?
Most consultants will have expertise in one specific field but may also have additional skill sets they can bring to the table.
For example, digital marketing consultants likely specialize in creating online demand-generation and advertising campaigns, but may also have expertise in content creation and social media marketing.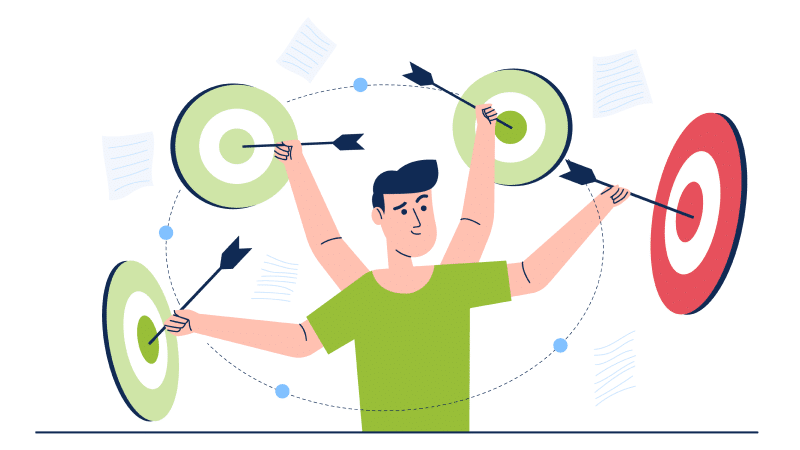 In addition to having well-rounded marketing expertise, marketing consultants should also have:
Previous consulting experience or experience in a similar role
Several years of experience as a full-time marketer with experience in digital technologies and strategy
A strong blend of technical skills, leadership skills, and communication skills
Strong Excel, PowerPoint, Word, and general Microsoft Office skills
Experience working with specific niches and different sized companies
An up-to-date portfolio of previous work
Client testimonials and referrals
Understand what metrics matter most to marketers and strategies to improve those metrics
Keen attention to detail and the ability to handle multiple projects at once
If you possess the aforementioned skills, you're well equipped to position yourself as a marketing consultant and promote your services. Next, we'll dive into best practices for obtaining new clients.
What are the advantages of being a marketing consultant?
As an independent contractor, marketing consultants can enjoy benefits that full-time employees simply can't.
Some of these perks include choosing the days and hours you want to work, freedom to live anywhere in the world, working for multiple clients rather than just one, and varying tasks throughout the work day.
Despite these advantages, consulting also has some disadvantages as well. Let's take a look at what those might be.
Life as a consultant is fast-paced and is well-suited for individuals who thrive with change, multi-tasking, and challenges. If you like to stay busy, being a consultant is ideal for you.
By focusing on multiple clients instead of one, you can get exposure to a wide range of industries and opportunities to work with different personality types. This helps you improve your skill set and your ability to work with differing individuals.
As with any career path, there are disadvantages to consulting as well. If you have many clients, you may end up working more than you would a normal job to meet their needs.
Additionally, if you have clients in different time zones, you may need to start your work day earlier or later to get in touch with them. This juggling act can lead to burnout that typical 9-to-5 employees won't experience.
This role will also require you to work with many different individuals who are all unique in what their preferred method of communication and work style is.
For example, you may have a client that micromanages projects and keeps a close eye on everything you do.
You must be well-equipped to collaborate with your clients and adhere to their preferred work styles to build trust and succeed in your job.
If the advantages far outweigh the disadvantages and align with what you're looking for, pursuing this career path may be for you.
How to become a marketing consultant
To become a marketing consultant, you have to start somewhere. Most of the time, this profession requires a formal education in the form of a degree.
It also requires mentoring and networking to build your personal business.
In this section, we'll discuss how to kickstart your consulting career.
Successful marketing consultants don't establish their business overnight. As with any professional endeavor, it takes time, dedication, and persistence to pursue this line of work.
It also entails building a client base. There are numerous ways of finding customers:
speaking/presentations – 21%;
events – 20%;
referrals – 16%;
blogging;
writing;
cold calling (personally I hate this method, but it definitely works);
email marketing;
online advertising;
Linkedin outreach;
social media.
Try multiple approaches to narrow down the best outreach option for you.
Build your reputation
Reputation management is critical for any business.
An astounding 35% of local consumers trust online reviews either "somewhat" or "much more" than personal recommendations.
To build trust with potential clients, you'll want to be able to share reviews and testimonials from previous or current clients.
Showcase these testimonials prominently on your website and on your LinkedIn.
Continue to build your reputation by asking your clients to leave you a review any time you've successfully completed a project for them or helped them achieve noticeable growth with their marketing efforts.
Prove your expertise and value through other's words.
Become indispensable
As a consultant, you're essentially an external advisor who's an extension of the business' team. Show this organization that while you're not a full-time employee – you are a valuable asset to their company.
By becoming indispensable, you set yourself up to continue ongoing work with your client and earn a potential referral if they hear of any other companies who are in need of a marketing consultant.
Remember that you offer a skill this organization doesn't have or doesn't have time to get to. Prove your value upfront and throughout your partnership.
Do your job and go above and beyond your scope of work by identifying potential issues the client may have overlooked. Solve these issues.
Continue your education
Most marketing professions require a degree in marketing as a basic requirement. Your education doesn't have to end after college.
In fact, it should be ongoing, especially in the marketing industry where best practices and strategies continue to evolve with consumer behavior trends.
Attend online and in-person events tailored towards furthering your marketing expertise. There are plenty of marketing-specific conference opportunities all over the world. Find some in your local area or travel to events which interest you.
Conferences are also a great opportunity to network with like-minded individuals or perhaps connect with a business who's seeking a marketing consultant.
Certifications are another tactic for expanding your marketing knowledge. There are a variety of paid and free courses available to you in a variety of different niches.
Find a mentor
One of the best ways to expand your skill set is by following the lead of someone who's more established.
Find an experienced marketing consultant who you admire and is willing to mentor you.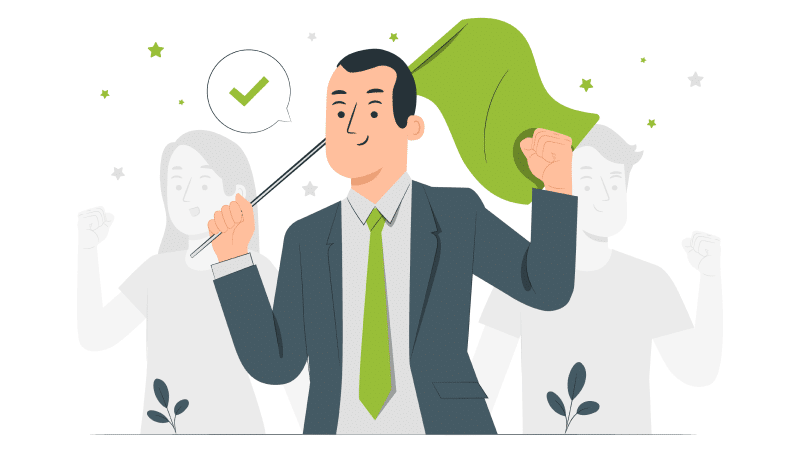 With the support of a mentor, you can develop your skills, attain goals, and expand your networks. Mentors help you grow professionally and personally and empower you to take your career where you want to go.
To find the right mentor for you, joining LinkedIn groups and attending professional events in your field can grow your network, which can help lead you to discovering an ideal mentor.
Come to the conversation prepared
Don't come to an introductory kickoff call unprepared. Do your due diligence and research who your potential client is beforehand. A few pieces of information you'll want to know about any potential client are:
Who their competitors are
Who the key leaders are on their team
Who are their target customers
What types marketing tactics and channels they're currently leveraging
A high-level understanding of their market and who they serve
Their mission statement
Their key products and services
Conclusion
If you want to be a successful marketing consultant, you need to invest the time into becoming one. More expertise = more revenue.
First, assist business owners by identifying their problem areas and help them to fix those. Thereafter, implement a successful marketing strategy that produces measurable results.
Read the following articles for further insights: