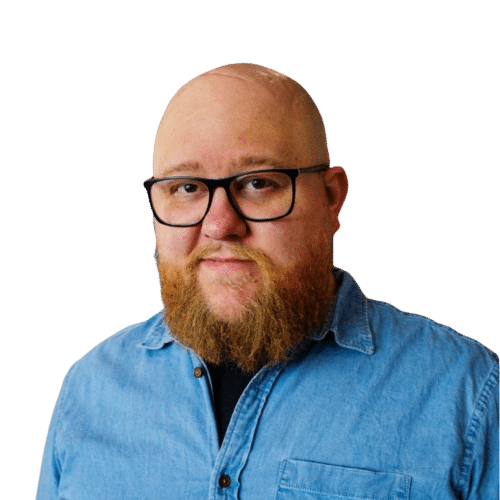 Ryan Brock
As Chief Content Officer of DemandJump, I bring over a decade of experience in building a successful content marketing agency, Metonymy Media. My team learned how to develop a professional culture around the capital-w Writer, navigating the ever-changing landscape of Search Engine Optimization and digital marketing.
Over time, I shifted my approach to focus on using data to drive every decision and outcome for my clients. With the help of DemandJump's powerful platform, we quadrupled in size over an 18-month period, and eventually, I sold Metonymy Media to DemandJump to become an in-house subject matter expert.
Now, I'm passionate about empowering other marketers to make better decisions and drive better business outcomes through data-driven, Pillar-Based Marketing. I share my experiences on my podcast, Page One or Bust!, and partner with enterprise marketing teams at Fortune 50 and 100 companies. And even though I lost my hair running an agency, I gained invaluable real-world marketing and business leadership experience.
Learn more about Ryan Brock on the following resources: