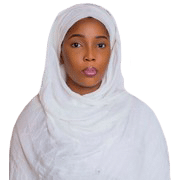 Natasha Titilope
I am 100% committed to helping you identify and optimize content marketing opportunities because content marketing is such an import part of any business that is mostly ignored.
My diverse background that span SEO content writing, copywriting, social media marketing (hubspot academy certified 😉) is a wining combination that help me provide a cohesive content marketing strategies that have proven effective with 89% of brands I've worked with.
I develop and implement a cohesive strategy to enhance strategic engagement across websites and social media platforms (yes, TikTok too🎉) using SEO best practices.
I could give you statics here, but what's the fun in that? shoot me a DM to discover how I can grew your social media and website engagement by 65.78% for Smart Print.
Learn more about Natasha Titilope on the following resources: