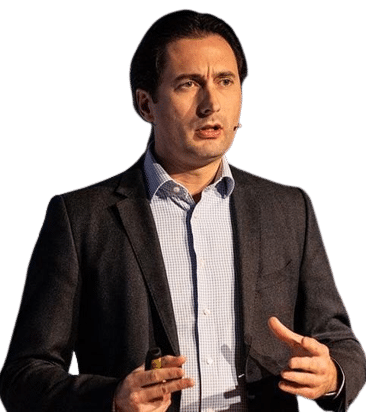 Mark van Rijmenam
As a global keynote speaker and strategic futurist, I am passionate about exploring how emerging technologies impact organizations and society. With over 12 years of experience, I have worked with major corporations such as Santander, EY, and Nestle to build data-driven and information-centric organizations capable of tackling some of the world's biggest challenges.
Known as "The Digital Speaker," I have delivered keynotes, virtual keynotes, and webinars to audiences worldwide, inspiring over 100,000 executives across all continents. As a certified speaking professional and member of the Global Speakers Federation, I am recognized as a leading voice in technology and have over 175,000 followers across multiple channels.
My mission is to raise digital awareness and promote a thriving digital future. I hold a PhD in management from the University of Technology Sydney and am the author of several books, including "Future Visions: A human-machine collaboration on the potential of technology." In my spare time, I also enjoy adventure cycling and have even circumnavigated Australia on a bicycle to raise money for a Dutch foundation.
Learn more about Mark van Rijmenam on the following resources: