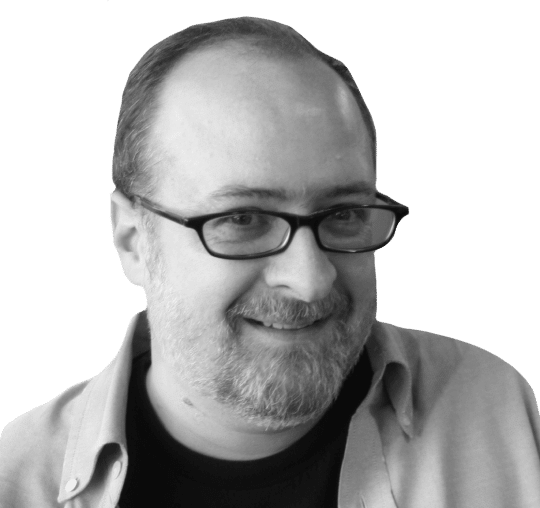 Christian Crumlish
I leap tall buildings – when given a running start.
At work, that translates into rallying people to ship amazing product experiences and to constantly improve. I also help leaders grow product people and build empowered product teams.
I am working on covid19.ca.gov with California's Office of Digital Innovation (ODI). I have two books in press: Growing Product People (Sense & Respond) and Product Management for UX Designers (Rosenfeld). In my consulting, I advise established companies and startups on their UX opportunities, product strategy, evolving team structure, and leadership challenges.
As VP of Product for 7 Cups I took a sprawling community-driven service with no revenue through experimentation, collaboration, and grit to a digital-therapeutic behavioral-health platform grossing seven figures annually and poised for further greatness.
When in-house, I lead product and design teams with an approach rooted in UX and in getting my hands dirty. I recruit top talent and set them up to try, fail, learn, and succeed. I am drawn to holistic cross-platform experiences. While I have never seen data design or invent anything, I believe that data-informed product ideation (and rapid iteration based on empirical feedback) is key to getting beyond primitive, brute-force approaches to digital product design.
I directed the product team at CloudOn, a tablet-first mobile productivity startup. In that capacity, I also recruited, hired, led, and mentored the design team. We built a gesture-first productivity tool with document editing and social collaboration workflows and then sold the company to Dropbox.
At AOL, I helped build a consumer experience practice and directed a strategic projects team that roamed the company doing good and avoiding evil. I launched user blogging on (and developed a social strategy for) Patch, assisted in designing a next-generation mail product, and as senior director of product at AIM, I drove the product roadmap and fostered a creative approach to ideation, design, and development.
Some of my other writing credits include co-author of Designing Social Interfaces (O'Reilly, '09, '15), The Power of Many (Wiley, '04), and the bestselling Internet for Busy People (McGraw-Hill, '95).
I've written, edited, agented, and published bestselling technical books. I can write sparkling copy, or if you don't want it to sparkle, it won't.
Specialties: Product, writing, product design, UX, information architecture, digital media, content strategy, social experience design, additional buzzwords available on demand.
Learn more about Christian Crumlish on the following resources: