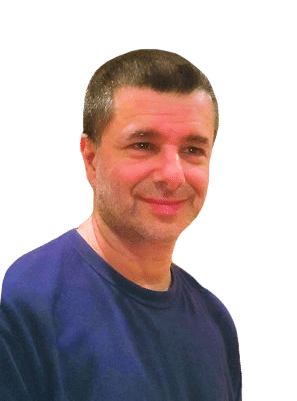 Bruce Chamoff
I have built the largest podcast network in New York City and Long Island and serve as a podcast coach to hundreds of podcasters.
◄ How Can I Help Podcasters Become More Successful?
After marketing almost 300 podcasts, I know what podcasters do to build their audience faster and help monetize their podcast.
BOTTOM LINE: I help podcasters succeed with their shows!
◄ Is your podcast not succeeding and building an audience? Let's find out why together and FIX it!
I am also a public speaker at podcasting and WordPress events. Before the COVID-19 pandemic, I spoke in New York, Seattle, Vancouver, Chicago, Atlanta, Jacksonville, Cleveland, St. Louis, Boston, and more!
I LOVE public speaking and inspiring people.
◄ About Me
I have built/redesigned over 1,000 websites and have coached over 5000 web designers worldwide in the past 22 years on everything from
Social Media Marketing & Video Marketing Services
Facebook Advertising
Web Design Project Management
Search engine optimization
Google local listings
And, of course, wait for it…podcasting!
◄ Public Speaking:
I am also a public speaker on WordPress, Web Design, and Small Business! I have spoken all over the United States.
Learn more about Bruce Chamoff on the following resources: