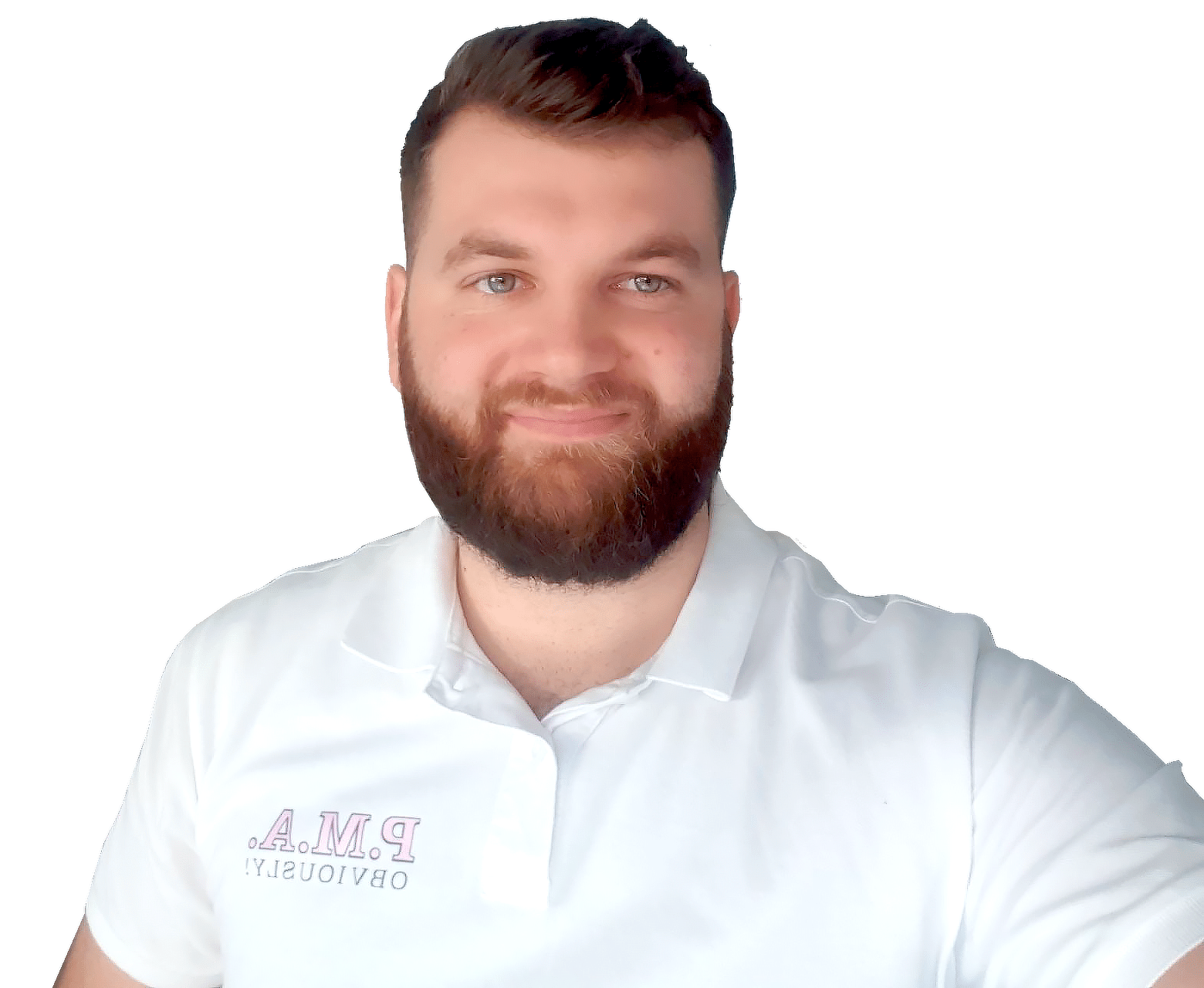 Alex Blake
P.M.A. Obviously! (Positive. Mental. Attitude) was setup in 2020 with the ultimate goal of suicide prevention.
From personal mental illness struggles for over 15 years, Alex has been in recovery since an attempt to take his own life in March 2016.
He has bipolar disorder and has had to learn how to manage his illnesses whilst working full-time in different fast-paced industries.
He speaks with employees and students in groups and 1-2-1 to share his story, offers insights, tools, and techniques to manage wellbeing, and provides emotional support.
Clients he has worked with include Brewin Dolphin, Brooks Macdonald, Solent University, Personal Best Education, Eastleigh College, Ingenuity, and Clearvision-CM.
He is a qualified Mental Health First Aider and has completed Suicide Prevention training, alongside various diplomas.
He also volunteered with Samaritans mental health charity for over a year gaining vital experience as a listening volunteer.
His talks are aimed at a variety of audiences within corporate workplaces and education on managing stress, avoiding burnout, applying a resilient, growth mindset, and looking after our wellbeing.
Learn more about Alex Blake on the following resources: