White Hat SEO & Outreach with Rand Fishkin | Podcast #11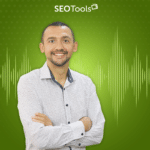 Link building is tough, especially outreach.
Recipients are busy people.
They usually get over a hundred emails a day.
How to achieve their attention?
Rand Fishkin shares his tips on how to get high results.
Rand Fishkin is a well-known SEO, co-founder of Moz, founder of SparkToro.
He is the author of Lost and Founder: A Painfully Honest Field Guide to the Startup World (2018)
Rand is a frequent keynote speaker on marketing and entrepreneurship topics around the world.
I'm Anatolii Ulitovskyi.
My sole purpose is to help you get more relevant traffic ASAP.
Let me start growing your business with a FREE analysis.