Peter Mesarec: Enhancing UX and SEO for E-Commerce Category Pages (#536)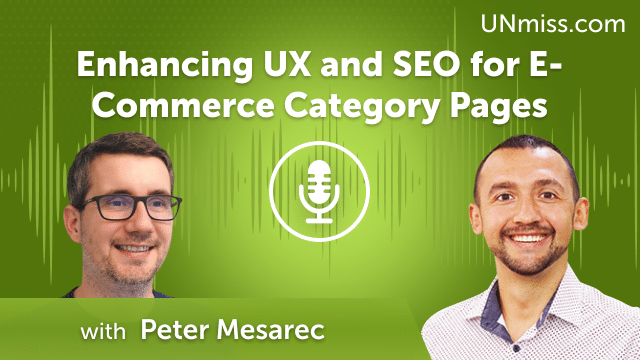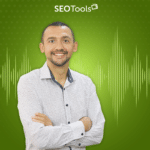 Discover the importance of optimizing UX and SEO for e-commerce category pages with expert Peter Mesarec. Learn how to create a seamless user experience while ensuring your category pages rank well in search engine results. Unlock the potential of your e-commerce store by focusing on user-centric design and search engine optimization.
Our conversation with Peter Mesarec covers these vital topics:
Understanding the importance of UX and SEO for e-commerce category pages.
Strategies for creating user-friendly and search engine-friendly category pages.
The role of site architecture and navigation in enhancing UX and SEO.
Best practices for optimizing category page content and metadata.
Tips for improving page load speed and mobile responsiveness.
Leveraging schema markup and structured data for better search engine performance.
The impact of GA4 on e-commerce UX and SEO strategies.
In summary, Peter Mesarec's expertise in UX and SEO for e-commerce category pages can help you create a better user experience while boosting search engine performance. By implementing his tips and strategies, you can enhance your e-commerce store's user experience, improve search engine rankings, and drive more sales.
Don't miss this insightful episode with Peter Mesarec as he shares his knowledge on enhancing UX and SEO for e-commerce category pages. Learn from an industry expert and discover how to create user-friendly, search engine-friendly category pages that drive better user experiences and search engine performance for your e-commerce store.
Learn more about Peter Mesarec on the following resources:
Website:
https://seos.si/
Linkedin:
https://www.linkedin.com/in/petermesarec/
Twitter:
https://mobile.twitter.com/mesarecp
I'm Anatolii Ulitovskyi.
My sole purpose is to help you get more relevant traffic ASAP.
Let me start growing your business with a FREE analysis.