Unlocking the Value of Digital Content in the AI Era with Beatrice Gamba (#556)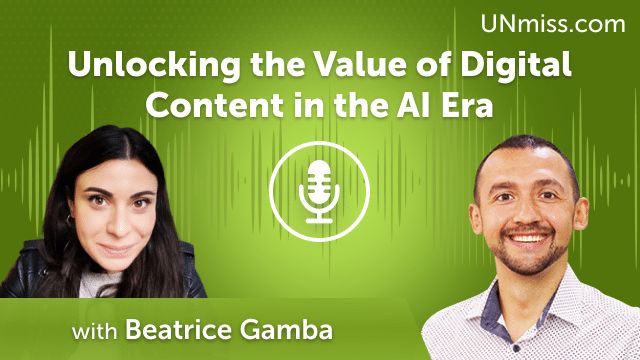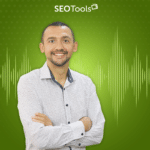 In this insightful episode of the Unmiss Podcast, we're thrilled to have Beatrice Gamba join us to discuss how to unlock the value of digital content in the era of AI. As we approach the meeting date, Beatrice will provide a list of subtopics to ensure a comprehensive and engaging conversation.
Here are some potential key topics we may discuss with Beatrice Gamba:
The evolving landscape of digital content creation and AI's influence on it.
Strategies for creating high-quality digital content that leverages AI tools.
Techniques for optimizing content to align with AI-driven search algorithms.
How AI can help improve personalization and user experience in content marketing.
Ensuring the ethical use of AI in digital content creation and marketing.
The role of AI in content distribution and promotion strategies.
Preparing your content strategy for the future of AI-driven marketing.
Join us for an enlightening conversation with Beatrice Gamba as we dive into the world of digital content in the age of AI, exploring ways to harness its power for creating valuable and engaging content. Don't miss this opportunity to learn from an industry expert and stay ahead in the ever-evolving digital landscape.
Please ask any questions or share your thoughts in the comments section below. If you're looking for more helpful podcasts that can guide you in the right direction, simply search for "UNmiss podcast" on Google.
Learn more about Beatrice Gamba on the following resources:
Linkedin:
https://www.linkedin.com/in/beatrice-g/
Twitter:
https://twitter.com/geatricebi
I'm Anatolii Ulitovskyi.
My sole purpose is to help you get more relevant traffic ASAP.
Let me start growing your business with a FREE analysis.