Melanie Deziel: Unlock Creativity & Trust "Prove It" & Creator Kitchen (#526)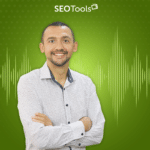 In this inspiring episode of the Unmiss Podcast, we chat with Melanie Deziel, author of the new book "Prove It" and founder of Creator Kitchen, a membership for creators. Melanie discusses using content as evidence to build trust with customers and how to unlock creativity as an entrepreneur or creator.
Our conversation with Melanie Deziel covers these fascinating topics:
The key ideas behind Melanie's new book, "Prove It."
How to use content as evidence to support your business claims and build trust.
The power of storytelling in demonstrating value and authenticity.
Introducing Creator Kitchen, a membership for nurturing creativity.
Techniques for tapping into and nurturing your creative side.
The role of community and collaboration in fostering creativity.
Real-life success stories from Melanie's work and Creator Kitchen.
In summary, Melanie Deziel's expertise in content, creativity, and trust-building can help you elevate your business and personal growth. By understanding the principles behind "Prove It" and embracing the support of the Creator Kitchen community, you can unlock your creative potential and foster trust with customers.
Don't miss this captivating episode with Melanie Deziel as she shares her wisdom on creativity and trust-building through her book "Prove It" and Creator Kitchen membership. Learn from an expert and discover how to access your creativity and use content as evidence to earn the trust of your customers. Embrace the power of storytelling and community to fuel your success in the world of entrepreneurship and content creation.
Please ask any questions or share your thoughts in the comments section below. If you're looking for more helpful podcasts that can guide you in the right direction, simply search for "UNmiss podcast" on Google.
Learn more about Melanie Deziel on the following resources:
Website:
https://www.storyfuel.co/
Linkedin:
https://www.linkedin.com/in/melaniedeziel/
Twitter:
https://twitter.com/mdeziel
I'm Anatolii Ulitovskyi.
My sole purpose is to help you get more relevant traffic ASAP.
Let me start growing your business with a FREE analysis.