Unearthed SEO Opportunities: How Googlebot Ignores Slow Pages with Julia Nesterets (#591)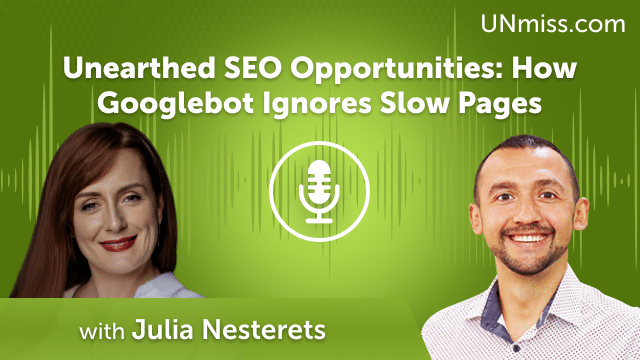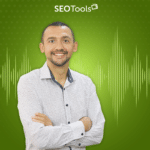 Speed matters. In our next episode, we're talking to Julia Nesterets, who will guide us on an untrodden SEO path – the correlation between slow pages and Googlebot's behavior.
In an era where user experience is everything, we often overlook how our site speed can make or break our SEO efforts. But there's an underlying opportunity here that most marketers fail to capitalize on. Julia Nesterets, an SEO expert with years of hands-on experience, is going to illuminate this subject and share some valuable tips and tricks on how to exploit this for better search rankings.
Here are the key questions that we will tackle during our discussion:
How does Googlebot's behavior change when encountering slow pages?
What potential SEO opportunity lies in this scenario?
Can you share some strategies for improving slow page speed?
How does page speed impact overall user experience and SEO?
Could you share some success stories of turning around slow pages?
How can one monitor and maintain an optimal page speed?
What are some common mistakes marketers make when it comes to page speed and SEO?
Don't miss this insightful episode with Julia Nesterets, where we explore the hidden SEO potential that lies in rectifying slow pages. If you've been looking for ways to boost your site's performance and climb the search rankings, this episode is a must-listen!
Learn more about Julia Nesterets the following resources:
Linkedin:
https://www.linkedin.com/in/julia-nesterets-bab6a68/
Twitter:
https://twitter.com/kroshka1983
I'm Anatolii Ulitovskyi.
My sole purpose is to help you get more relevant traffic ASAP.
Let me start growing your business with a FREE analysis.