348. The Top 3 Things Small Business Owners Entirely Miss in Their Online Marketing Efforts with Liz Gracia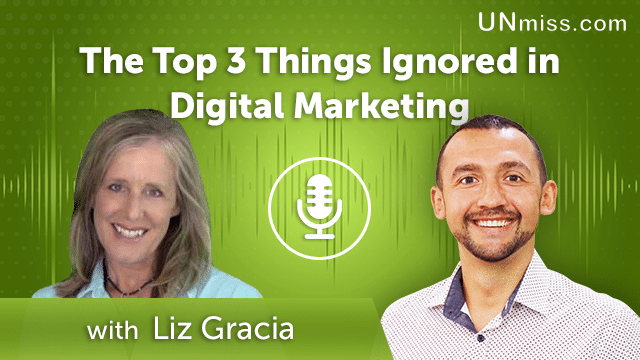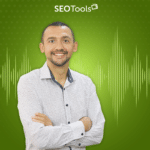 What are the Top 3 things most business owners miss entirely? …Often leading to what I call "Online Overwhelm", meaning, "You can't keep up, but even more importantly, you don't know where to begin!"
The first most significant thing  eager entrepreneurs miss in developing a new website, lead magnets, videos, podcasts, blog posts, and any type of content, is market research.
If you intend to have an online presence or start an online business, doesn't it make sense to do a little market research first?
And what's the most significant, and relatively simple, type of market research that you can do?
GOOGLE keyword research!
GOOGLE has got the lowdown on all searches all over the world!
GOOGLE knows what people are looking for, you should too, as it relates to your business.
The second most significant thing that businesses neglect in launching an online presence for your business, or a new business in general, is branding. And if you are "the face of your business", then personal branding is what you may want to consider.
Branding aligns you with your intent for who you want to serve, how you communicate to your audience, and all of the promises you make about your offerings, among many other things.
This is WAY beyond visual branding!
This is how you are going to "energetically" align with your customers, clients, and communicate your unique offerings. (It's an exercise in higher consciousness, integrity,discipline and concise communications.)
The third most significant thing overlooked by business owners when it comes to digital marketing, is creating an intelligent content marketing strategy BEFORE diving in!
Most entrepreneurs are eager to jump into everything online and end up with overwhelm, frustration, lack of conversions, a HUGE waste of time, and more.
A little investment in all of these Top 3 things before you dive in will set you up for much greater success and deep-rooted clarity and confidence.
Liz Gracia, Founder of TheAthenaArena.com and Host of the podcast AthenaArenaRadio.com shares a considerable amount of valuable insights and "Athena" wisdom on our podcast.
Watch or listen to the entire episode to discover so much more.
Let's discuss more in our group – https://www.linkedin.com/groups/12416146/.
GET ON THE WAITLIST for my online course launch: The Athena Arena- The Digital Content Strategy Academy for 6, 7, & 8 Figure (what I call) Wonder Woman Brands & Mastering Your Inner Game—here: https://www.theathenaarena.com/waitlist
What do 6, 7, & 8-Figure "Wonder Woman Brands' Do for Their Online Success? Get My Top 10 Online Marketing Checklist here: https://www.theathenaarena.com/top10
Learn more about Liz Gracia on the following resources:
Website:
https://www.theathenaarena.com/
Linkedin:
https://www.linkedin.com/in/lizgracia/
Twitter:
https://twitter.com/theathenaarena
I'm Anatolii Ulitovskyi.
My sole purpose is to help you get more relevant traffic ASAP.
Let me start growing your business with a FREE analysis.